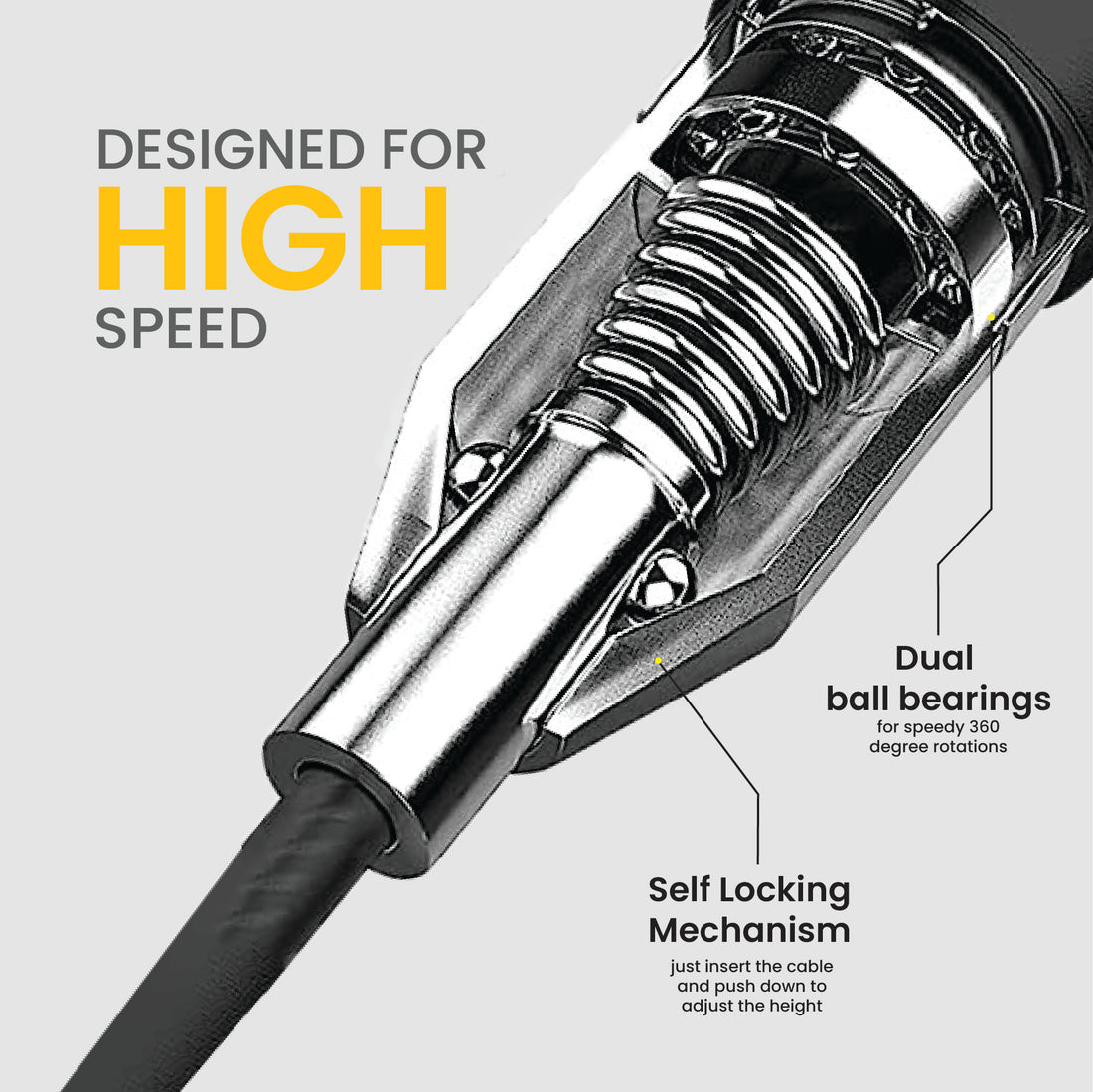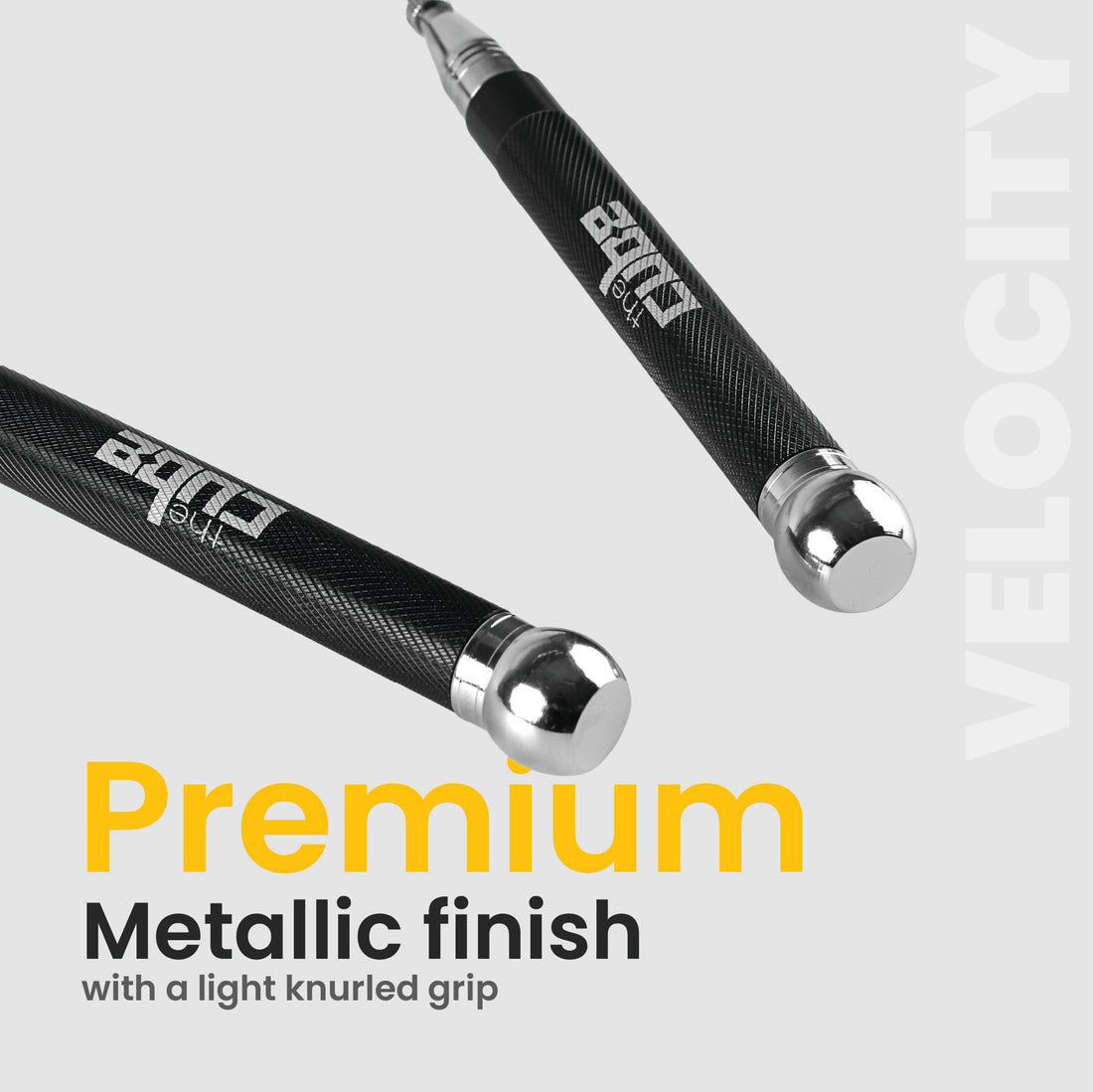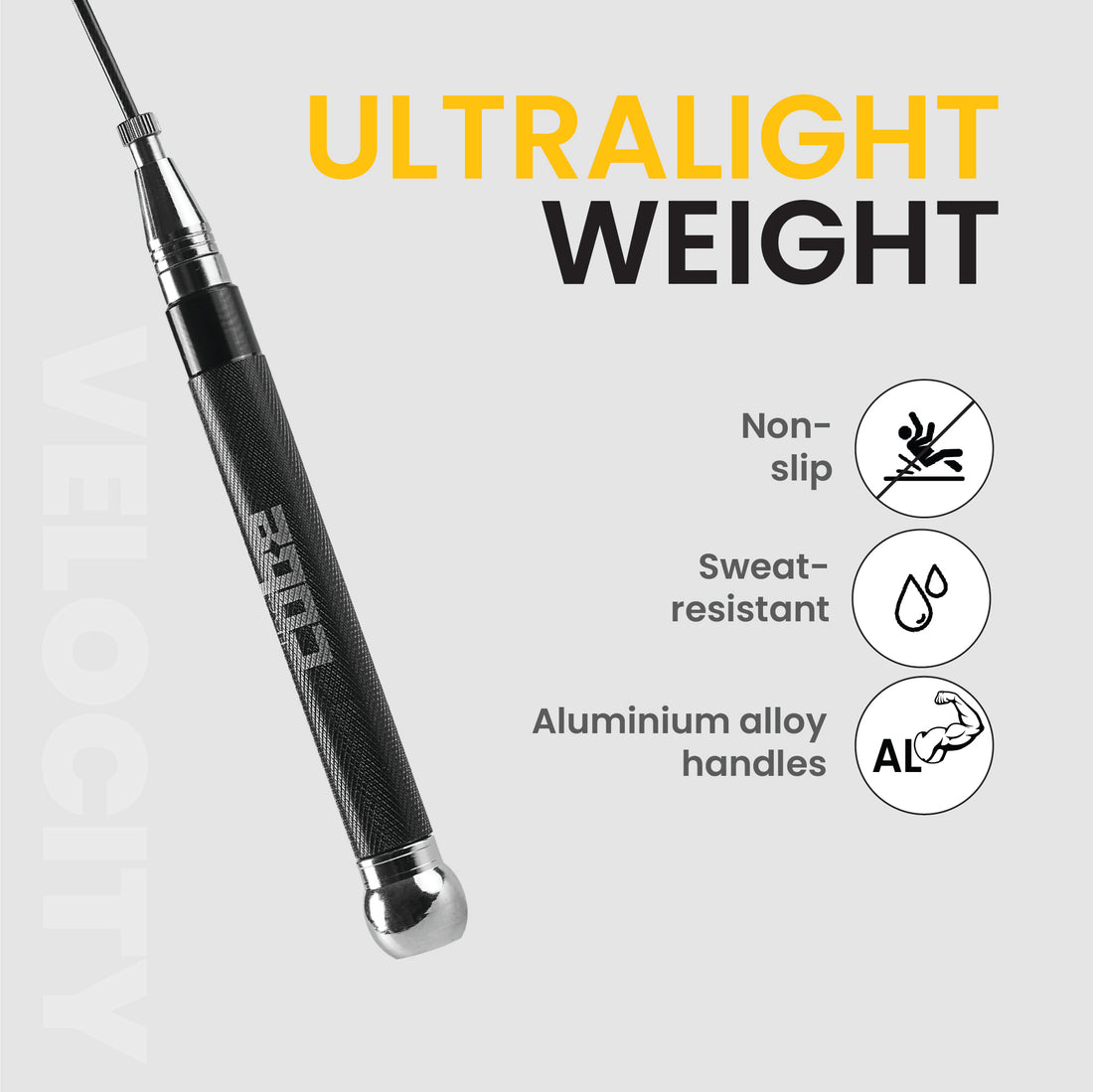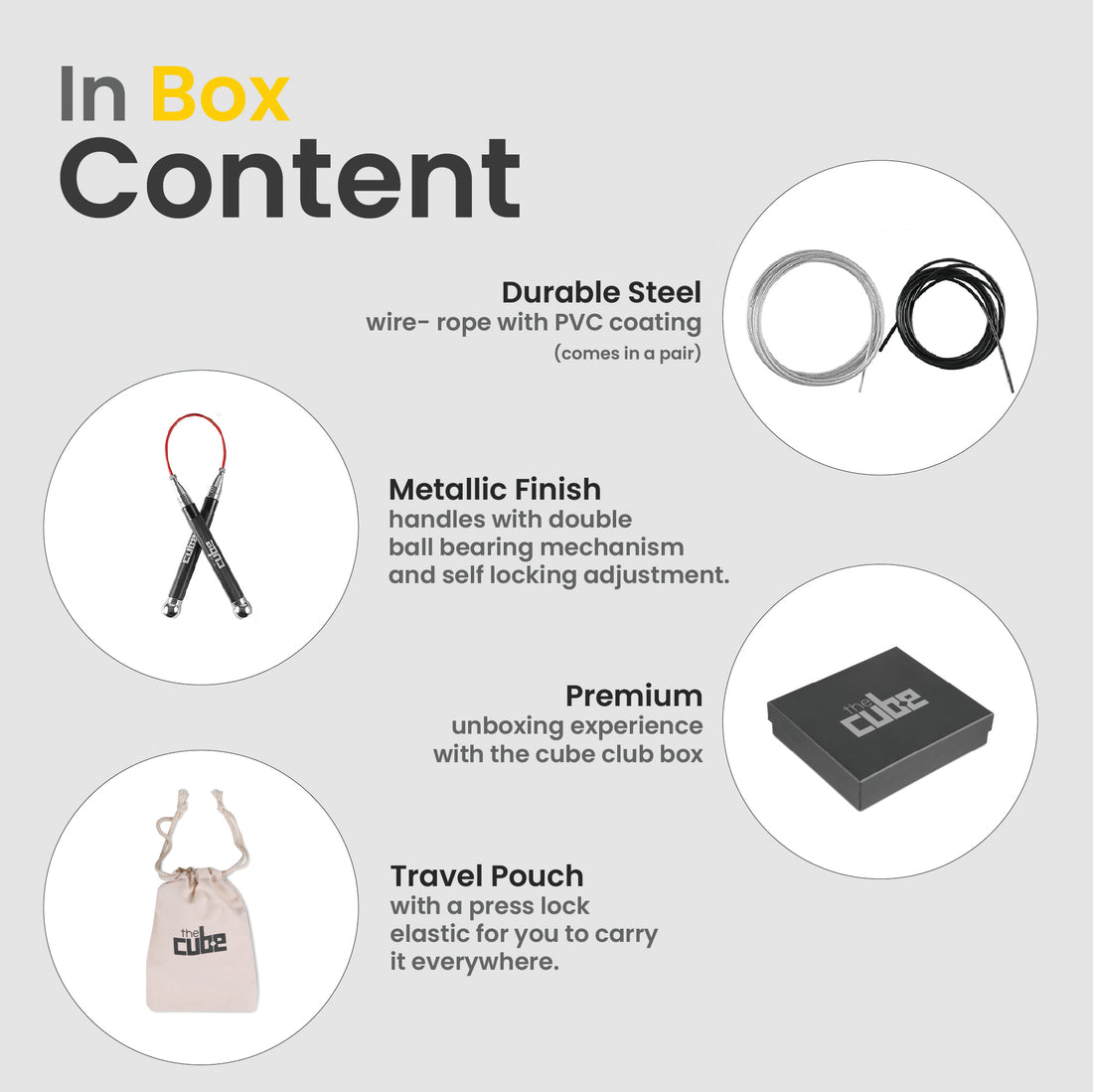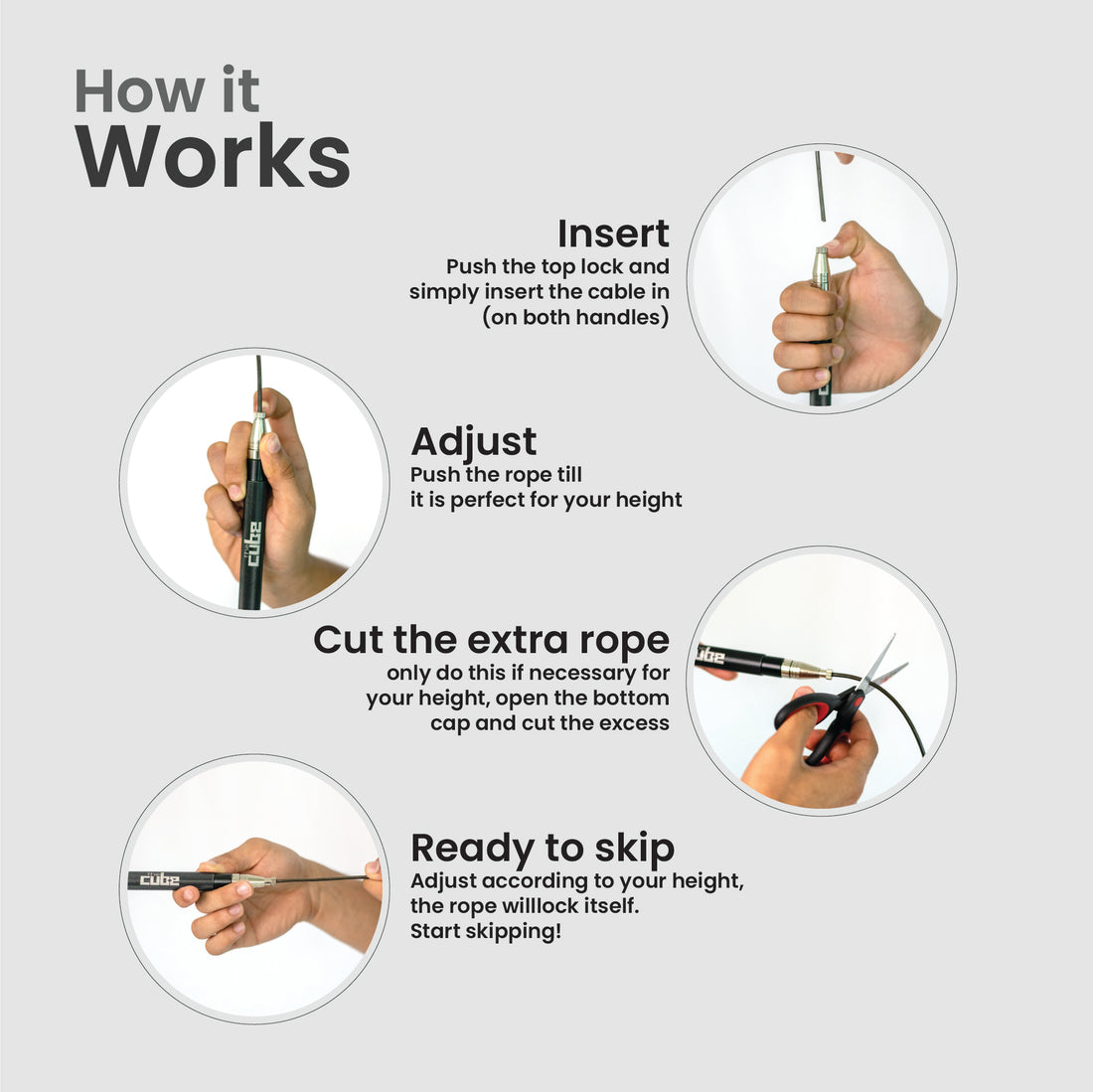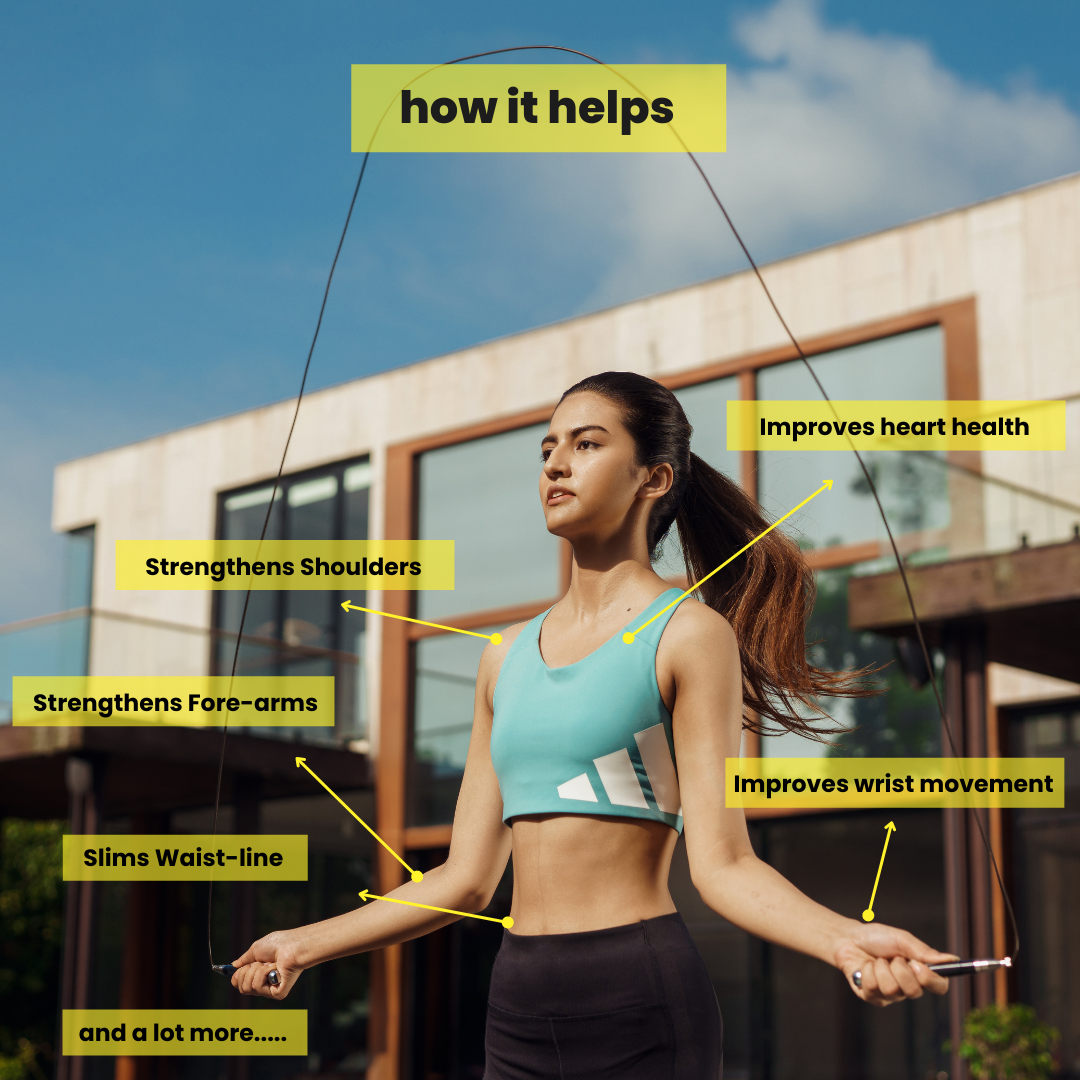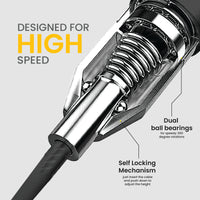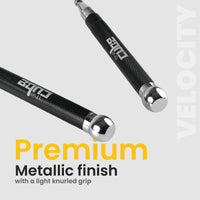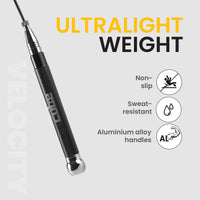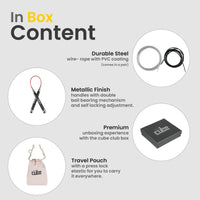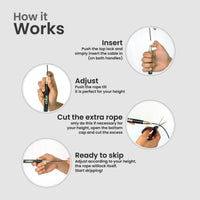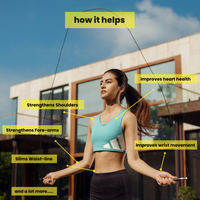 COD POLICY
The best jump ropes you'd ever get your hands on. This speedy skipper oozes high quality and function in equal measure. Bring the perfect partner for various forms of cardio as you whip it up a notch!
- Chrome-Finish handles with double ball bearings x 2
- Speed rope made with twisted wire and PVC coating x 2 (Black and grey)
- Rope Protection PVC coating x 1
- Magnetic Box x 1
- Travel Pouch x 1

designed for high speeds
Double ball bearings amplify the force and increase elasticity to give you the ultimate skip in your step.
adjustable height & self-locking
The length of the rope can be easily adjusted to suit users across all elevations and arm lengths. So there are no more excuses.
no bending & tangling
Sweat resistant aluminium alloy handles and a pair of sturdy ropes ensure that nothing slips through the cracks. Ever.
Frequently Asked Questions
The skipping rope comes with 2 cables.
The length of the jump rope is 1.2m.
The handles are made of steel alloy and the ropes are made of steel with PVC coating on the outside.
Yes, the velocity rope can be used by both beginners and experts.