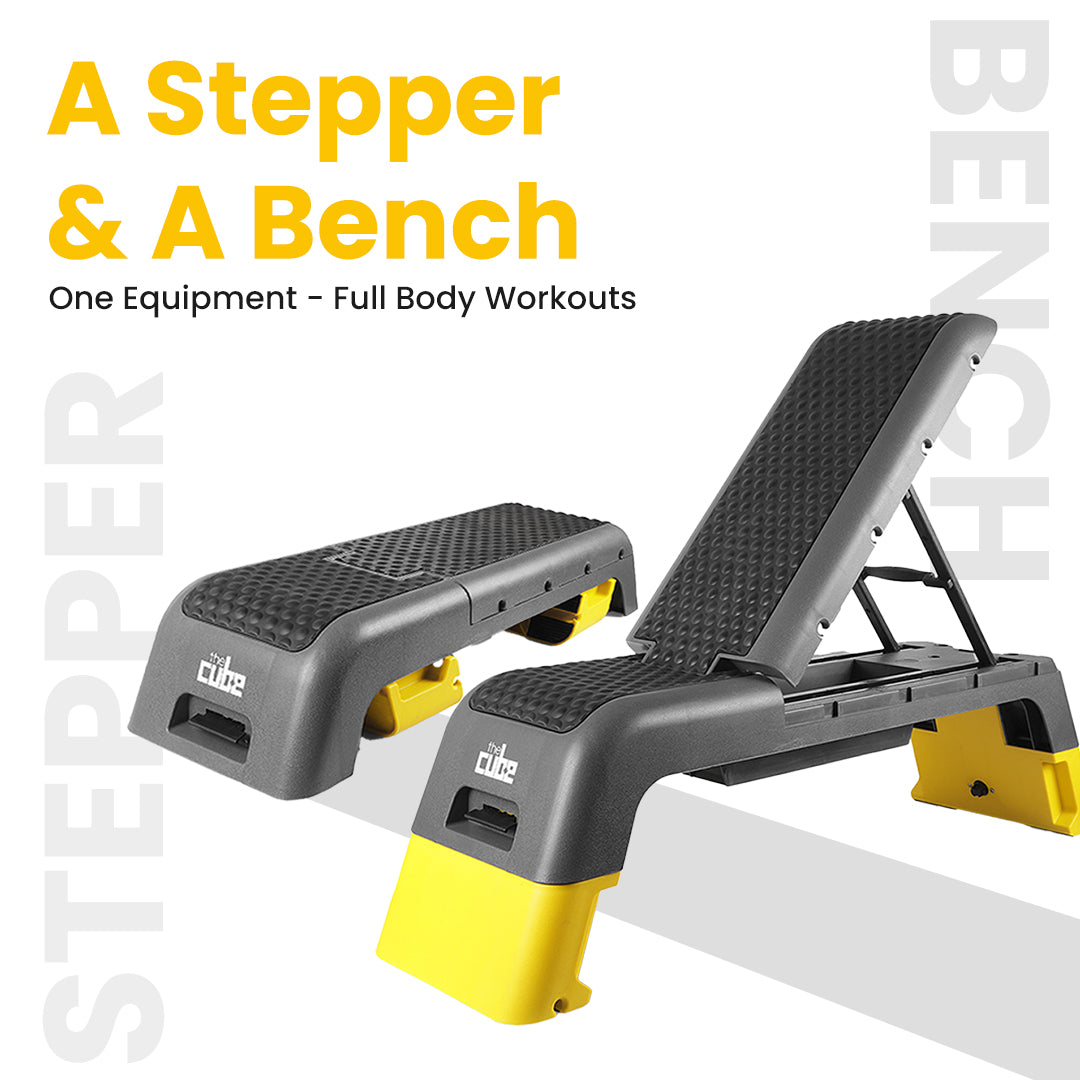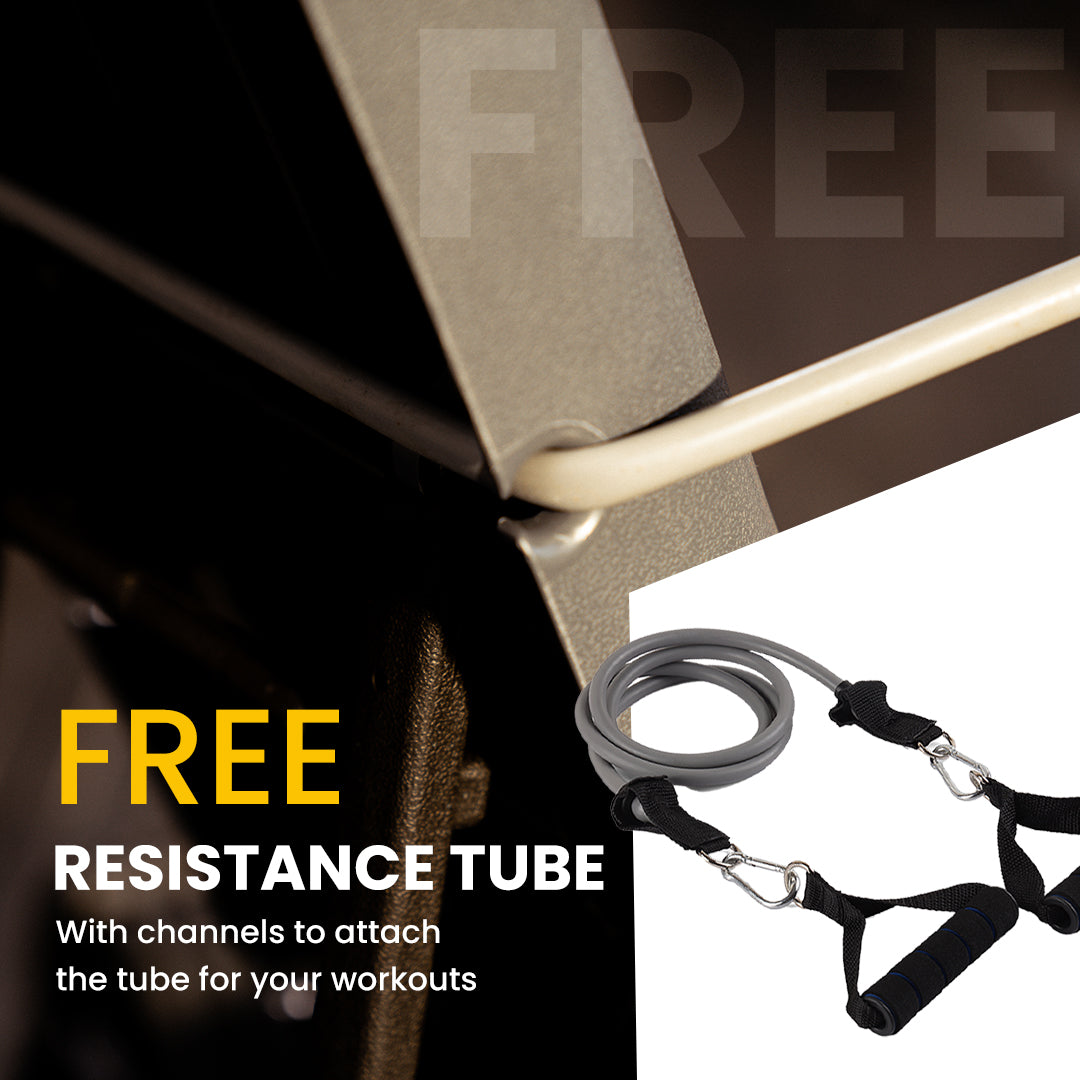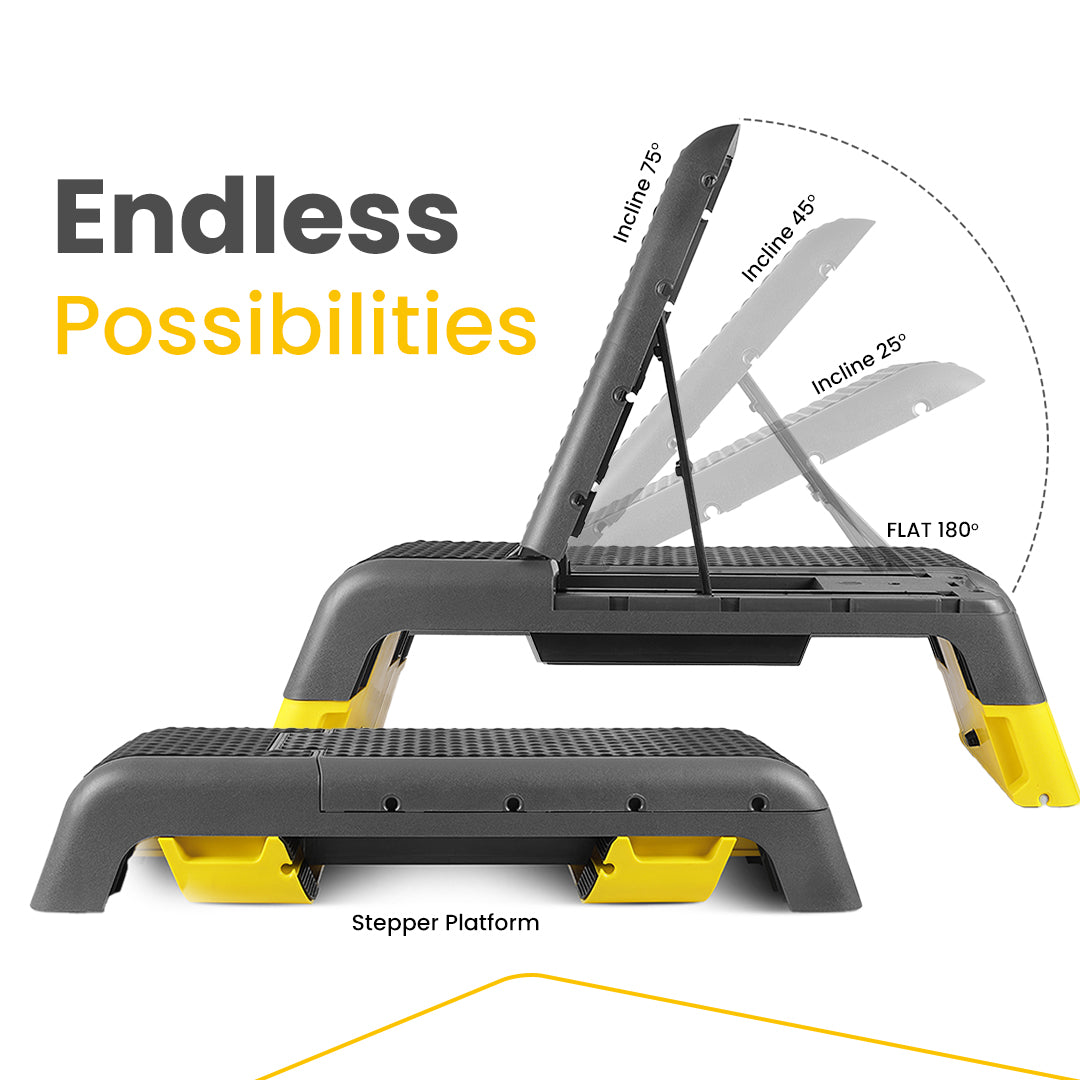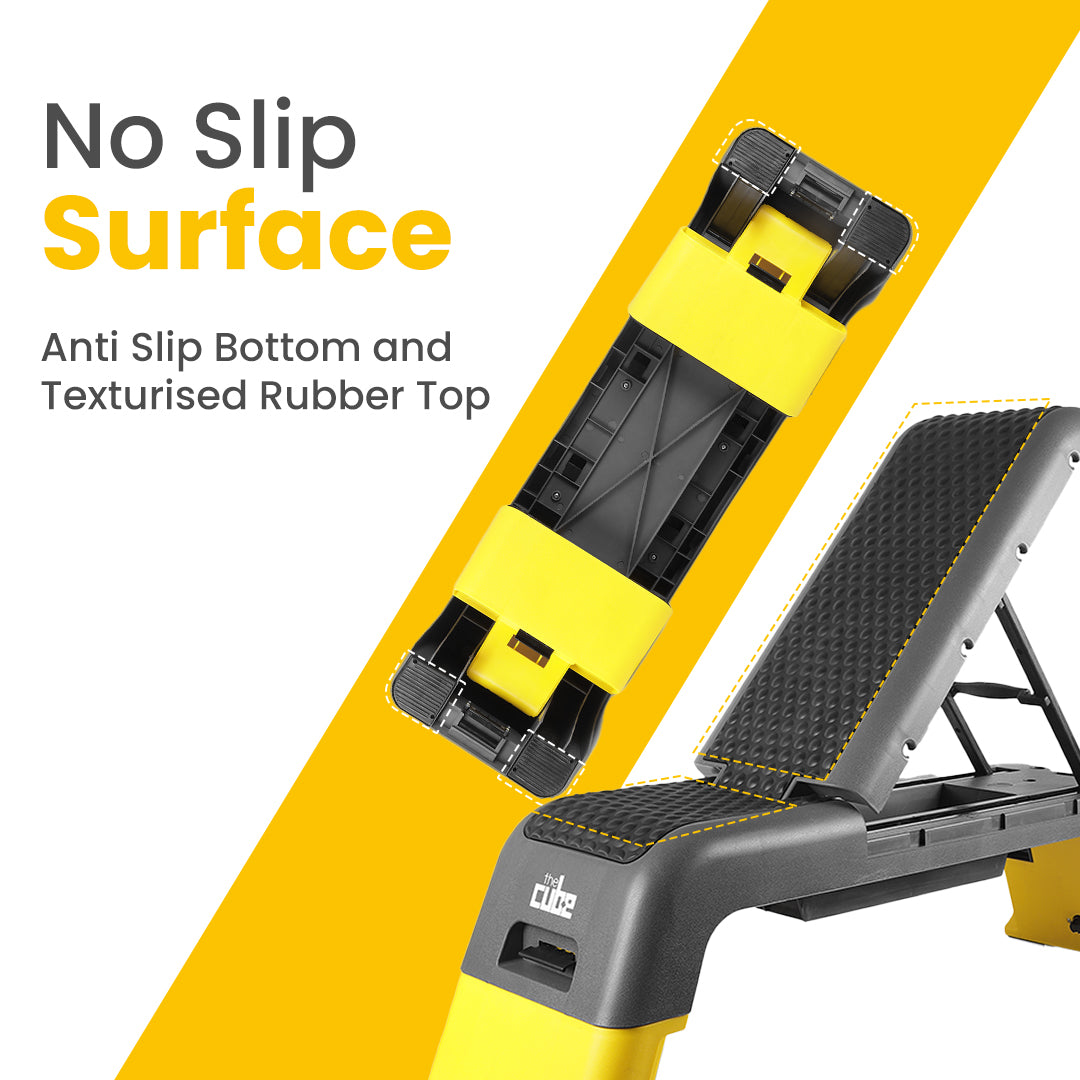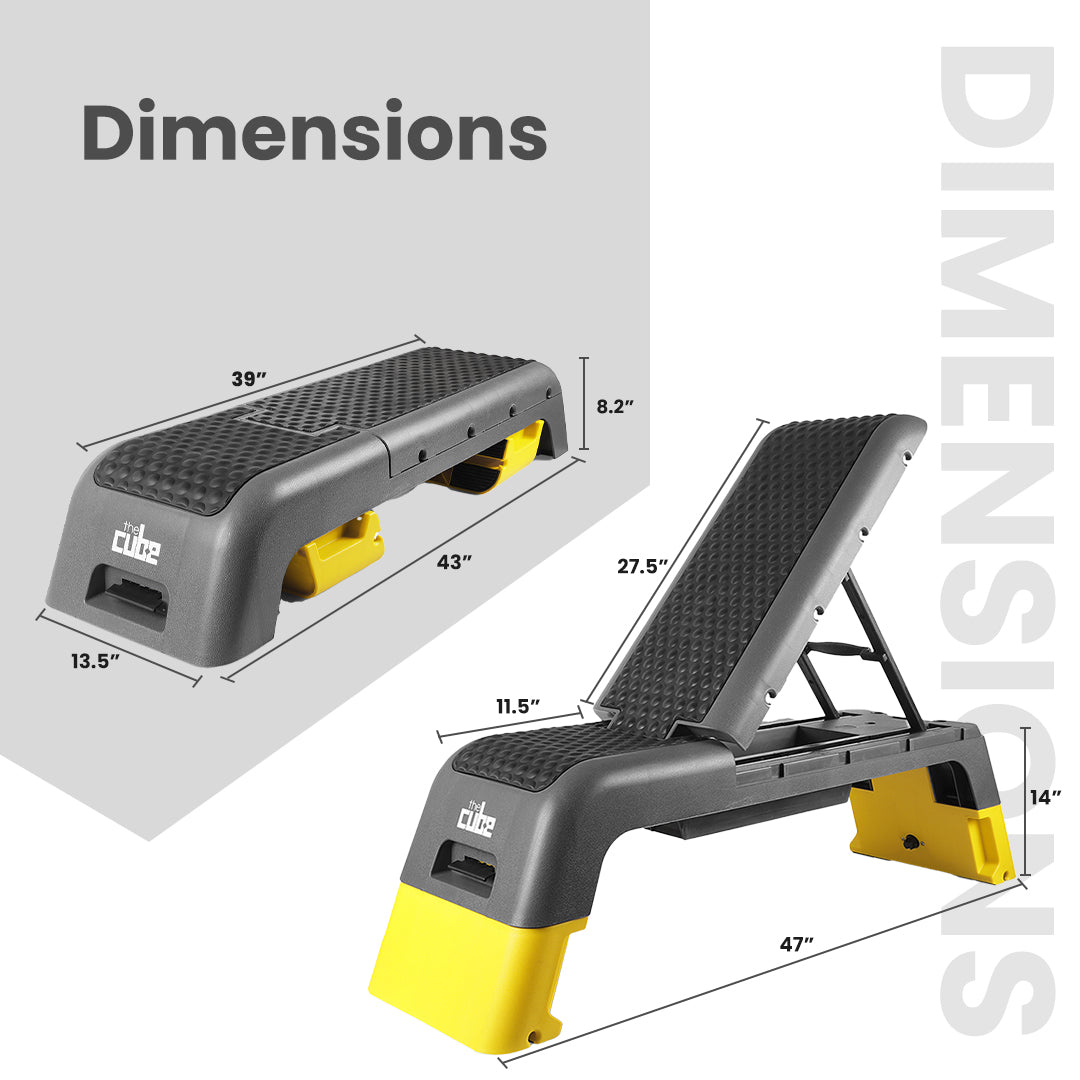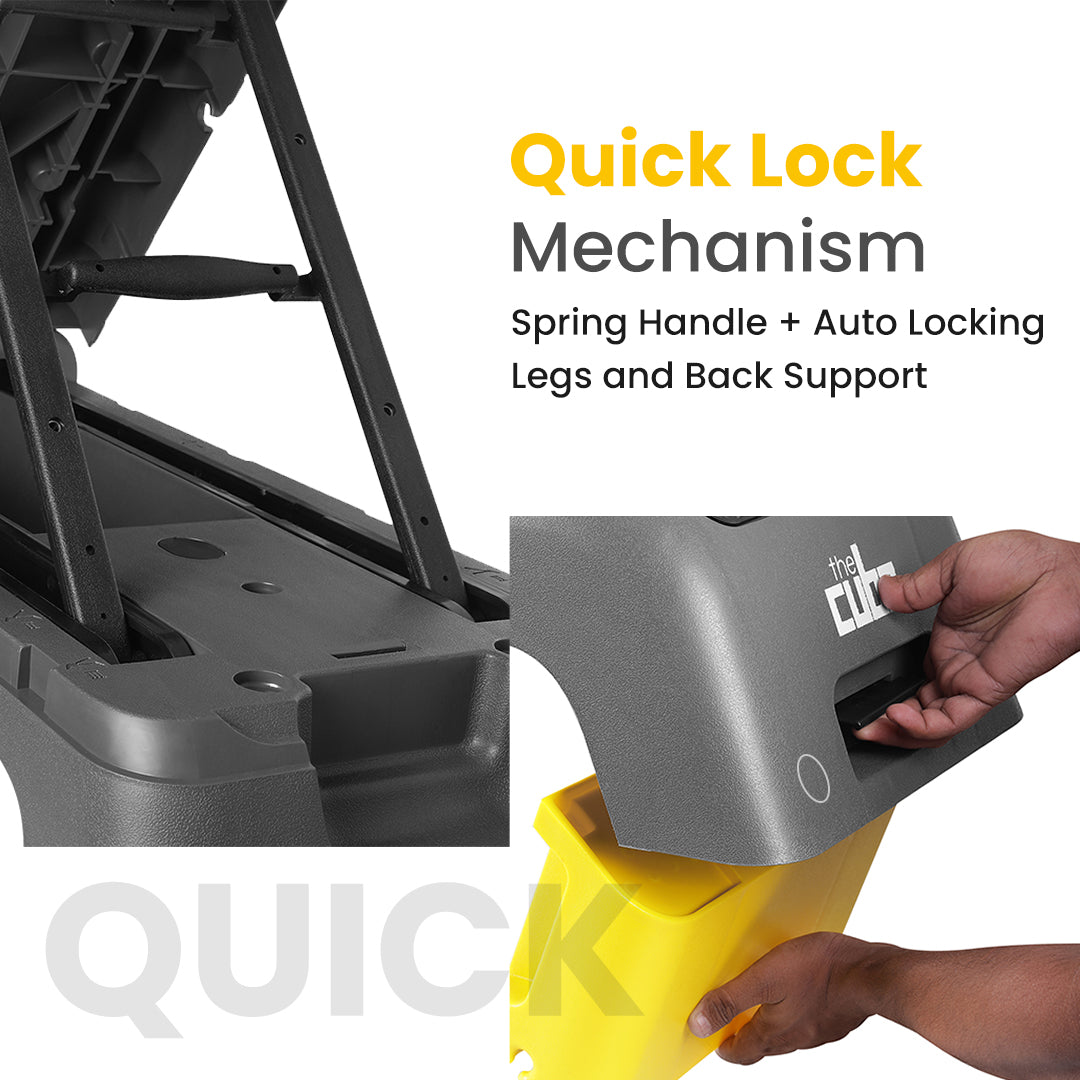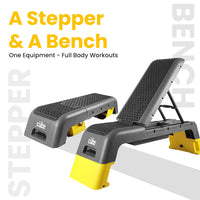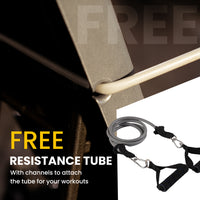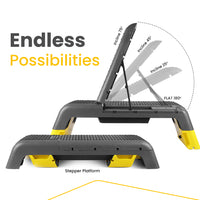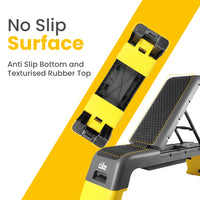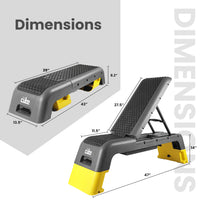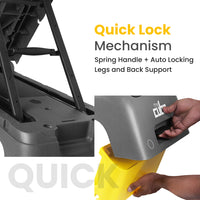 the cube deck | stepper bench
COD POLICY
The most versatile exercise platform that steps up your home-workout game one level at a time! Use it as a stepper or a bench, it adjusts to your training regime and is ideal for cardio, strength, and toning workouts.
Weight of Stepper - 15kg

What's in the Box?

1 Stepper Bench
1 Resistance Band
all-in-one solution
Use it as a stepper or a bench. With incline, decline and flat positions in 3 different heights, it provides 16 configurations in which it can be used
non-slip textured surface
The textured bubble surface provides enormous grip & traction and allows you to flex the way you prefer without slipping and sliding. The rubber bottom protects your floor and ensures stability.
acts as storage
The bench acts as storage for your workout essentials like a skipping rope, toning tube, cuffs, resistance bands, etc, saving space in your house.
quick-lock adjustment
Adjust the leg and back positions with a simple click and lock mechanism that is extremely fast and secure.
free resistance tube
Attach resistance tubes to the clips and add strength exercises to your routine. The Deck and resistance tube combo can be used on either an incline or decline position, seated or standing.
Frequently Asked Questions
Yes, the stepper bench goes into a decline position.
To set it in the decline position, fold one of the yellow stands inside(the one below the backrest) and keep the other one open. This way, you can use the stepper in a decline position.
The stepper bench is made out of high quality materials to support high weight workouts. We recommend a maximum of 150kg load capacity for your benchpress workouts .This includes your own weight.
The free resistance band provided with the stepper bench can be hooked into the several hooks provided in the backrest and the bottom yellow stand of the bench. Then, while sitting on it you can use it for several exercise movements according to your workout knowledge.
Honestly, since it is a stiffer surface, it is not as comfortable as a regular gym bench. But, it keeps your back sturdy during your workouts. If you feel it is too stiff for you, you can always put a towel over the back for your comfort.