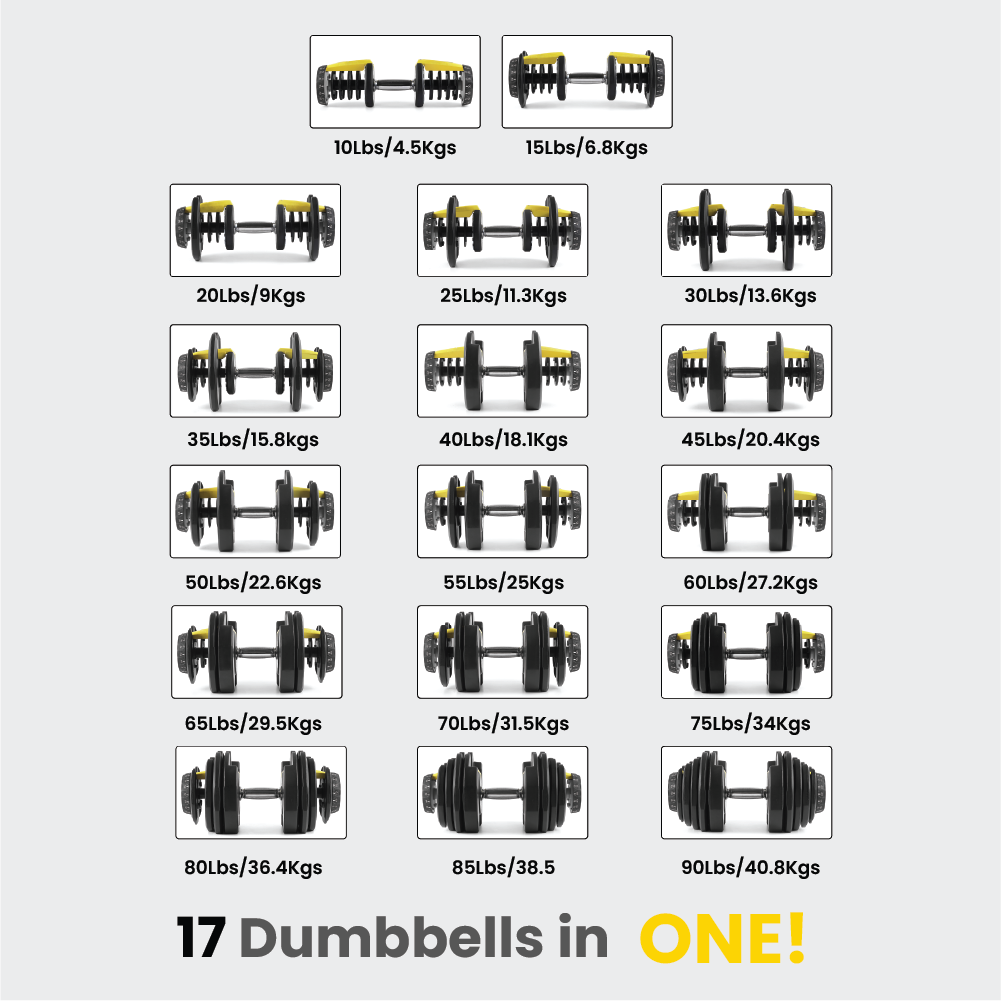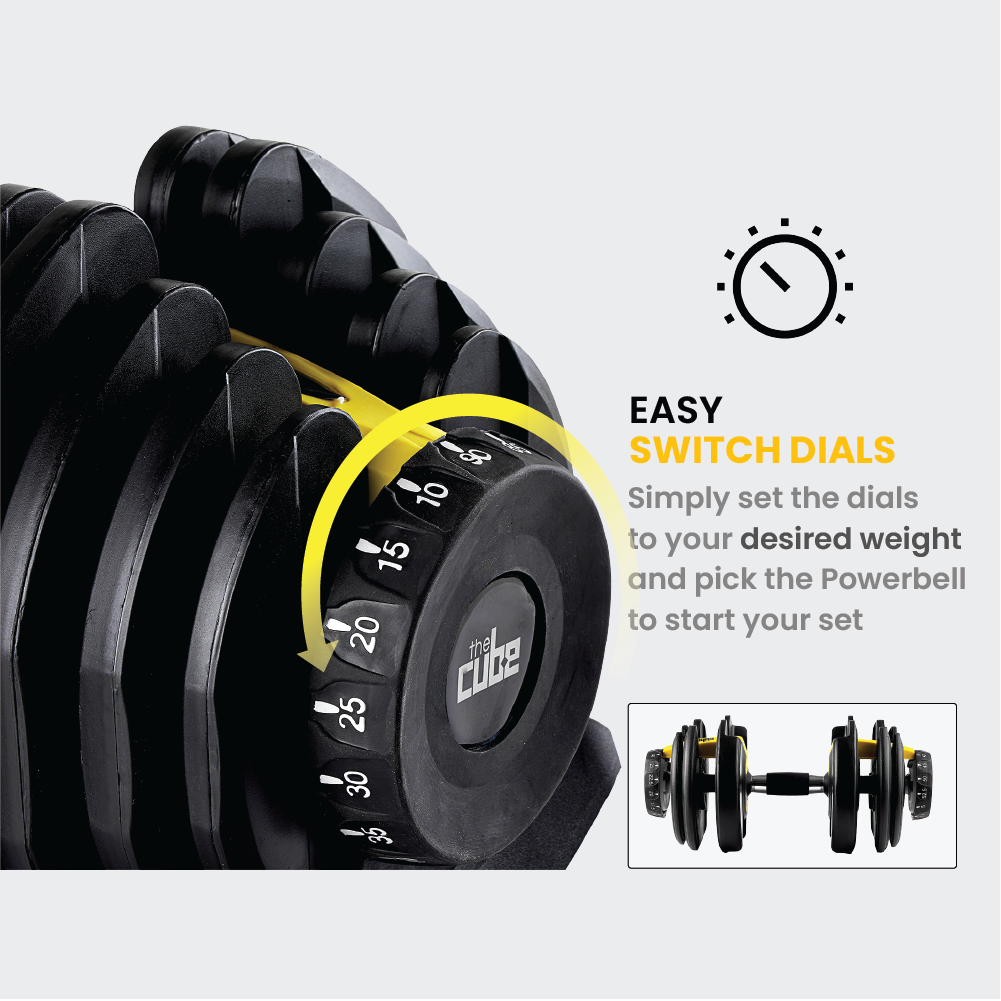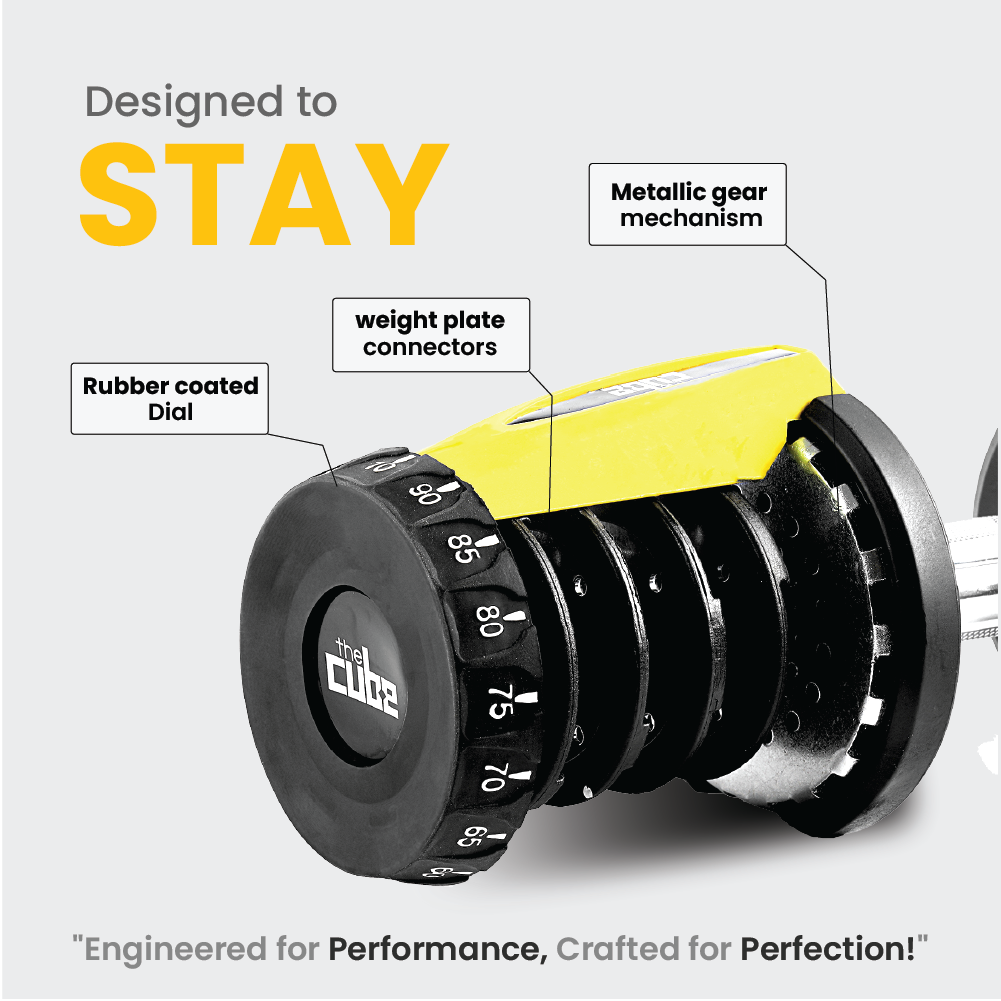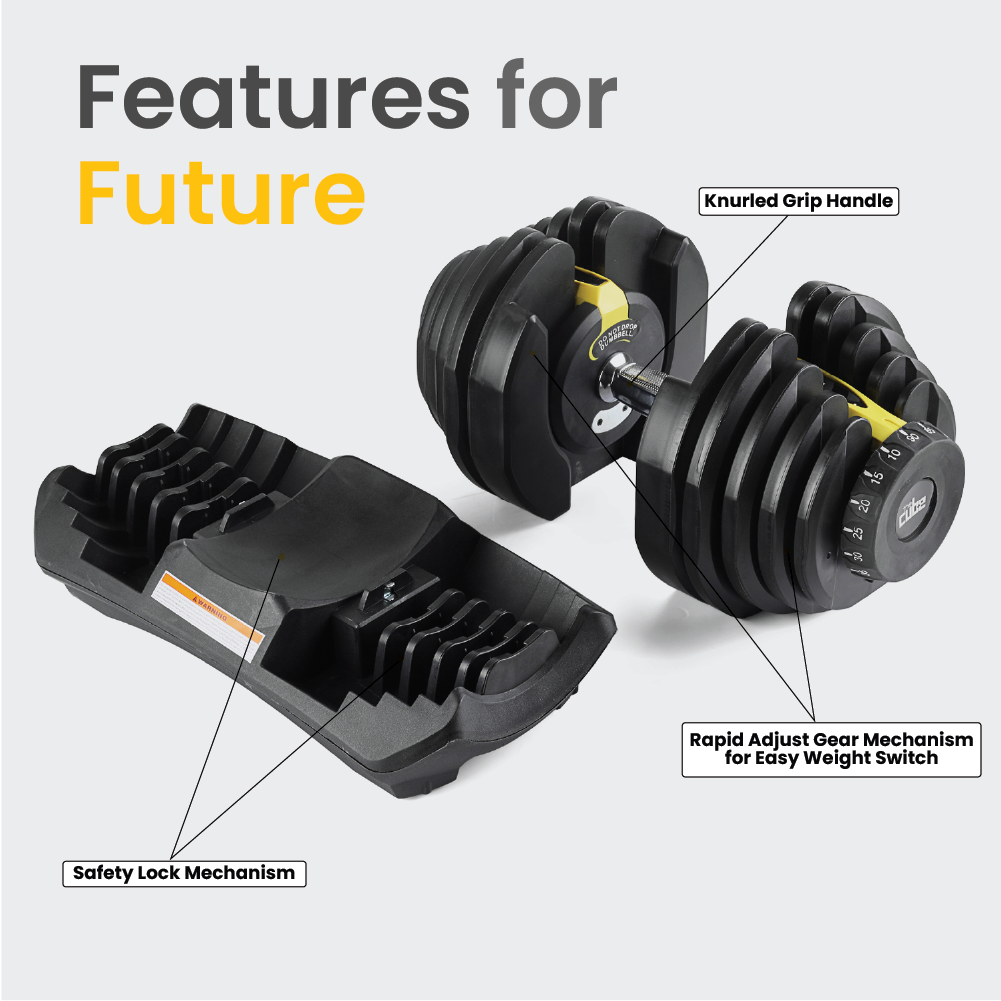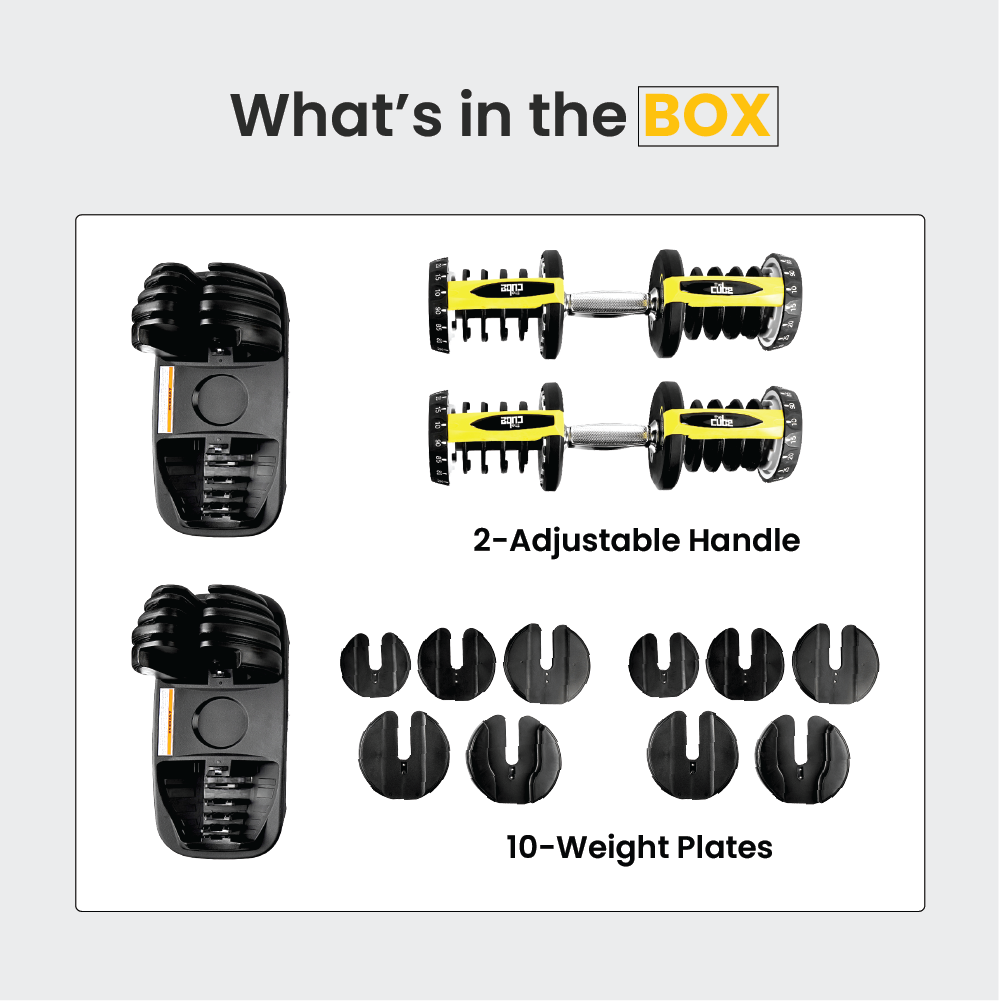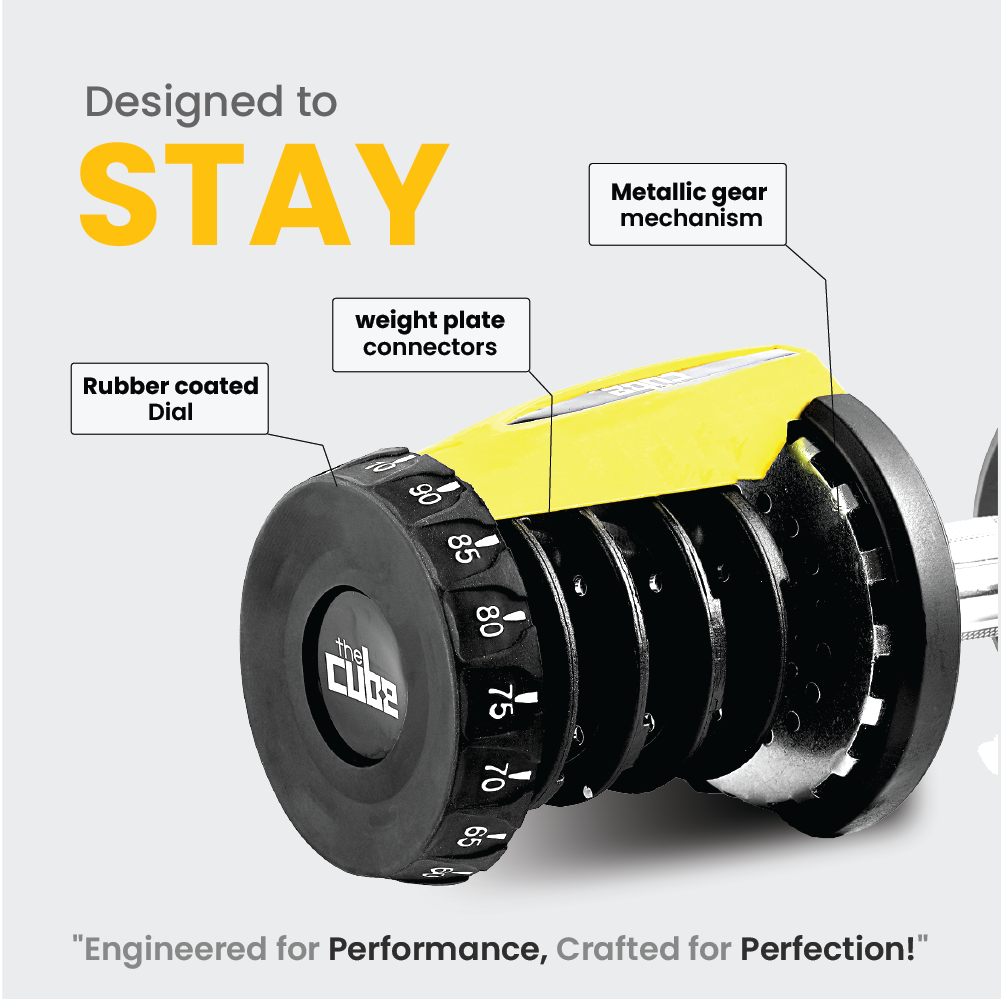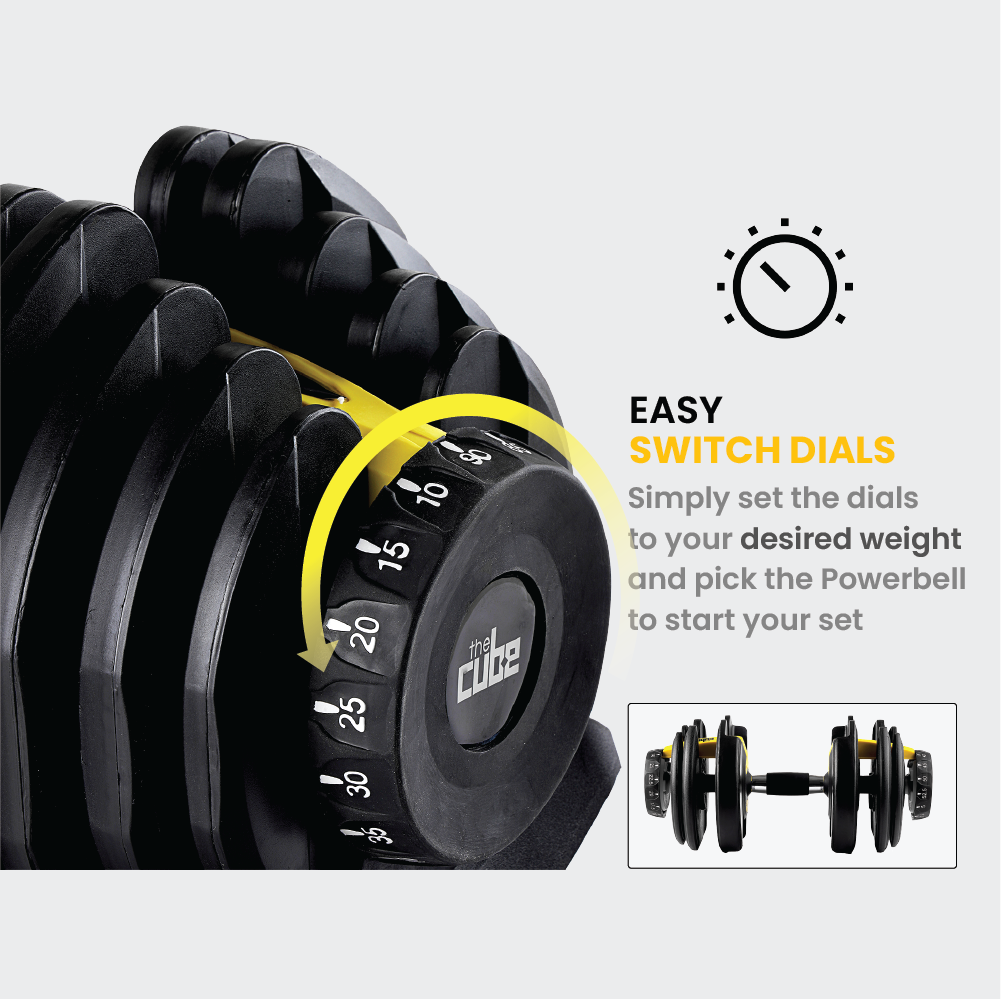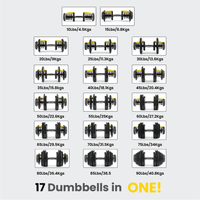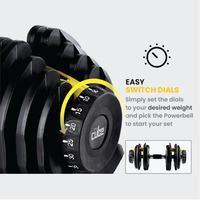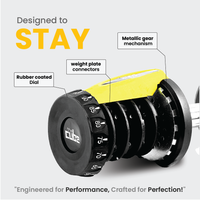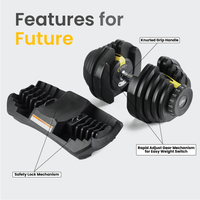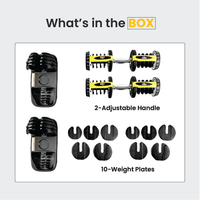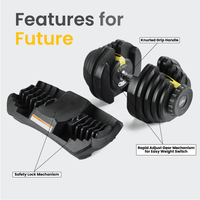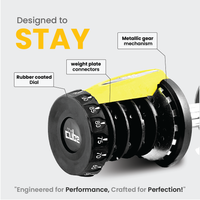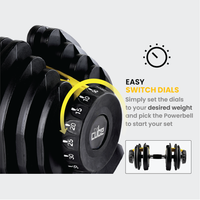 adjustable powerbells | multi weight dumbbells
COD POLICY
The lightning-fast adjustable dial mechanism lets you switch between 15 different weights from 5 lbs to 52 lbs.
The compact design of the dumbbells makes them easy-to-store and use at anytime, anywhere at your home.
Made from the highest quality materials that do not rust, last longer and are more durable than the average dumbbells.
The ergonomic design with superior rubber grip and high-quality interlocking system makes the shifts very smooth and easy.
Can be used for a variety of exercises and adapts to your increasing fitness levels.
Variant: 5-52.5lbs
Dumbbell Weight - 24kg
Total Weight (with the base) - 26kg

Variant: 10-90lbs
Dumbbell Weight - 40kg
Total Weight (with the base) - 42kg
all-in-one
Shift instantly between 15/17 different weights, with an easily adjustable dial. As you advance from 5 lbs to 52 lbs/10 lbs to 90 lbs, the PowerBell has got your back, your biceps and so much more.
space-efficient
Bid adieu to the messy sprawl of individual dumbbells. Fully equipped with a sturdy base holder, these beauties will stay hidden until you're ready to show them off.
durable and ergonomic design
Skilfully crafted by high-precision machinery, the PowerBell is a performance powerhouse that's always safe and lasts long. Really long.
Frequently Asked Questions
The normal dumbbells come in individual fixed weight variations (2.5kg, 5kg, 7.5kg, 10kg and so on).
The Adjustable Dumbbells give you the access to a weight range of 2.5kg to 24kg just at the turn of a dial within ONE Dumbbell!

The weights are accurate. We have made sure that our manufacturer takes into careful consideration how the process creates accurate weight plates so that we lift what we want to lift.

This depends on how much you like to lift or you see yourself lifting, now and even in the coming future. We see these dumbbells as a long term investment, and if you feel like you could want to lift 30kg or 40kg in the next 6 months or even a year, investing in the 10lbs - 90lbs dumbbell makes a lot of sense

No, you can not do that. The dumbbell is created with an ergonomic design and we would not recommend dropping the dumbbell to test it out, because it is heavy and may damage the mechanism