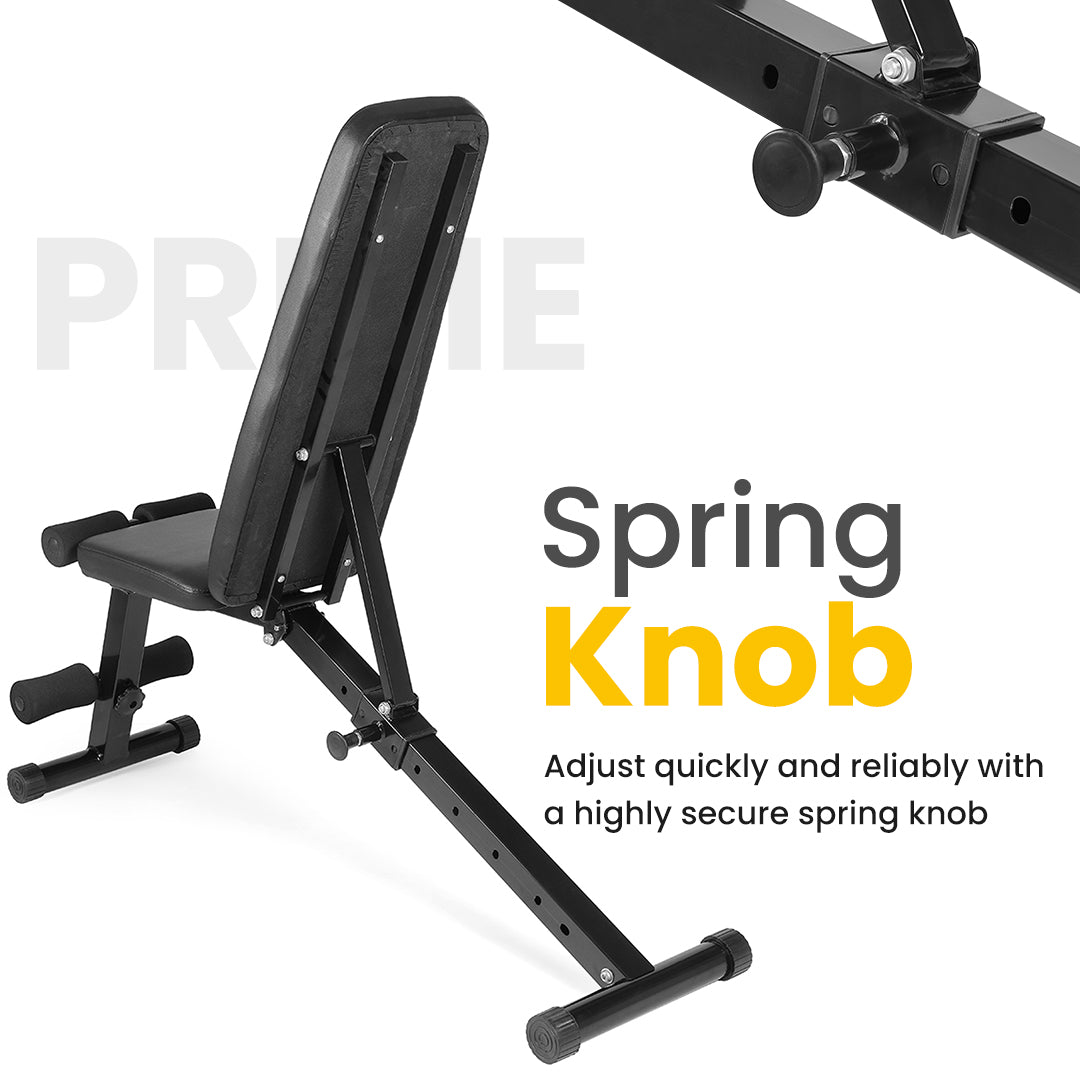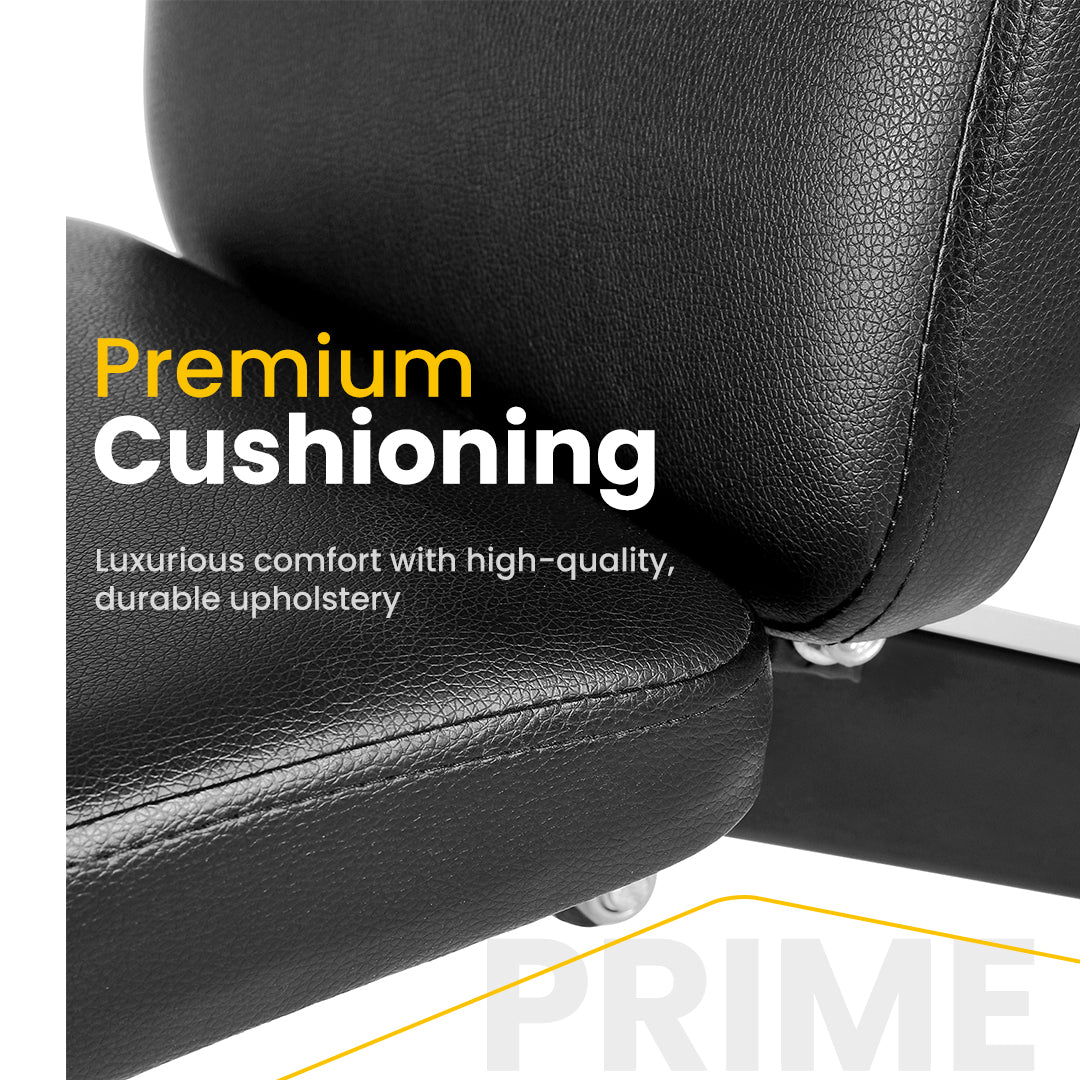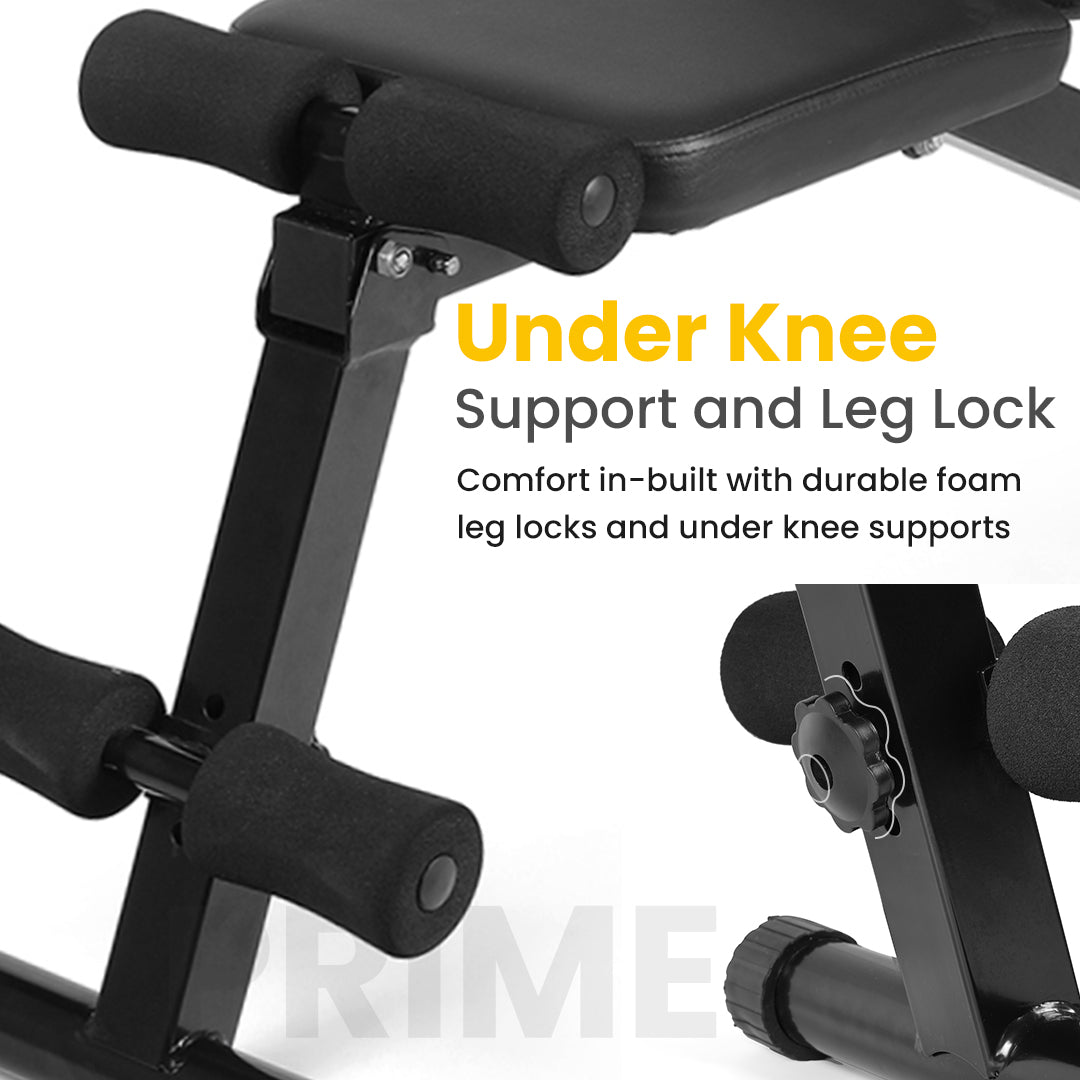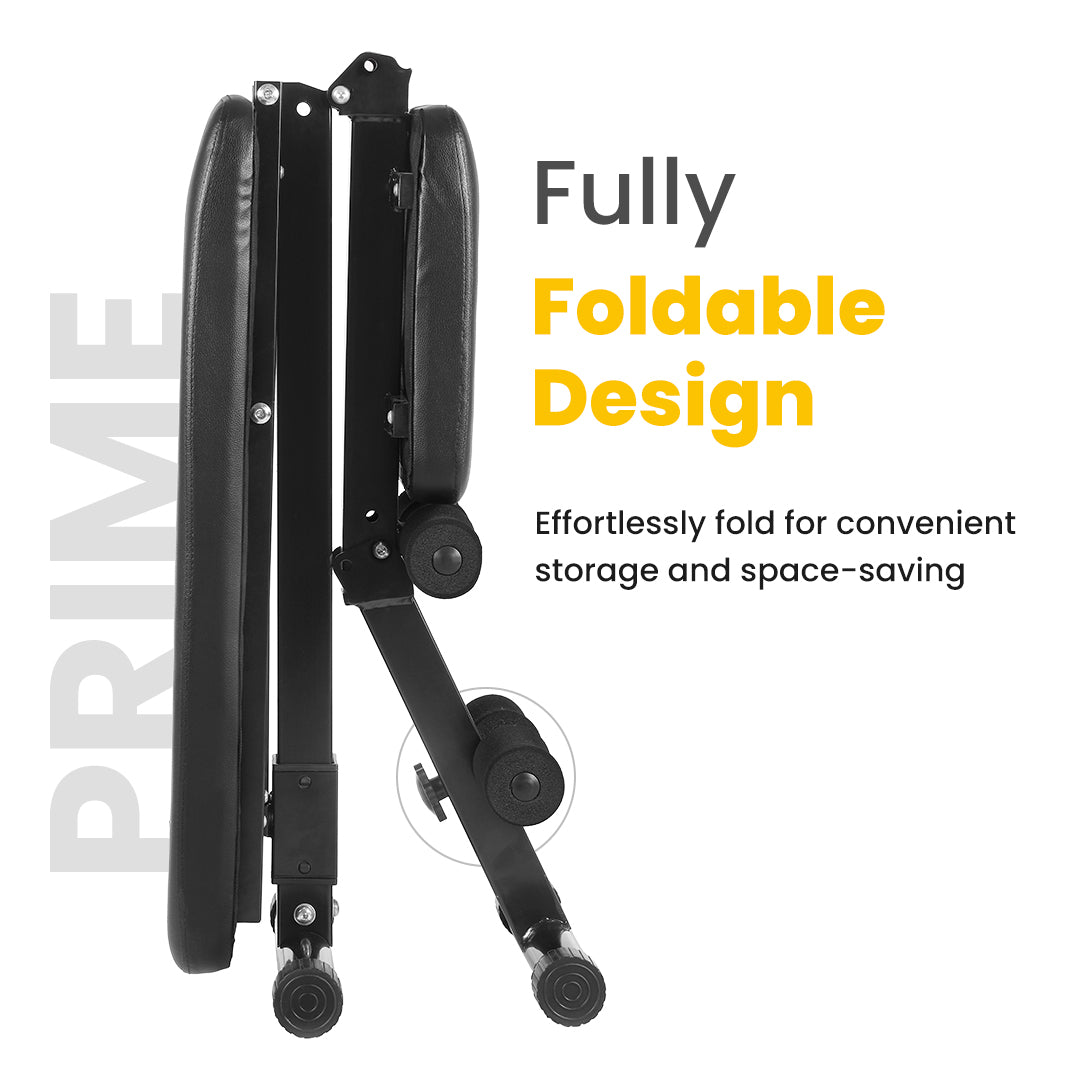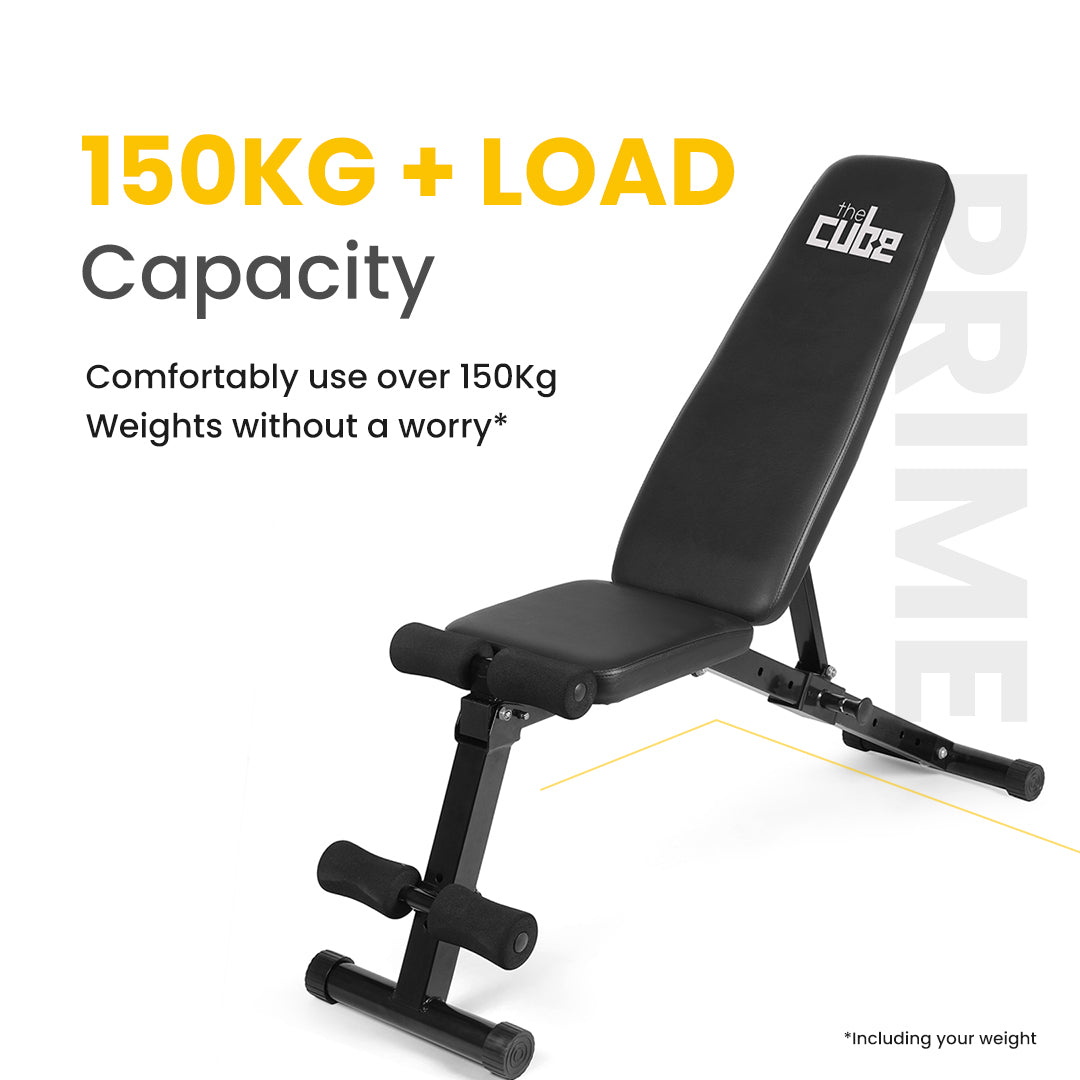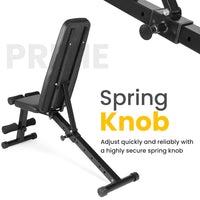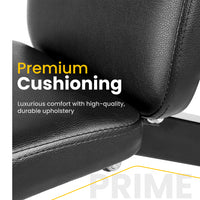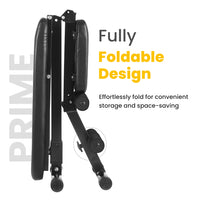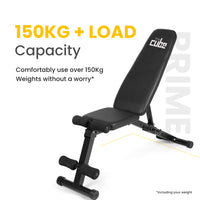 Adjustable Gym Bench | Foldable Gym Bench
COD POLICY
Premium Leather | Elevate your workout in style with the Foldable Bench, your ideal gym bench for home workout sessions. Equipped with premium leather fabric, this bench delivers comfort and sleek aesthetics, while also being super easy-to-clean. Unleash your potential with this versatile exercise bench, suitable for incline, flat bench workouts and more.

Foldable Design | The Foldable Bench, your perfect gym bench for home workouts, boasts a foldable design that neatly folds in half. This user-friendly feature ensures easy setup, use, and storage, adding incredible convenience to your fitness routine. " FOLD IT, MOULD IT, TILL YOU SEE FIT " with this adjustable bench for home gym versatility, catering to incline decline bench workouts and more.

7 configurations | Elevate your home workouts with the Foldable Bench, an exceptional gym bench for home workout enthusiasts. Experience maximum stability and versatility as you effortlessly switch between incline and flat positions. This all-in-one bench ensures a secure and reliable platform for your exercises, catering to various muscle groups and exercise routines. Elevate your fitness journey with this adjustable bench for home gym use, perfect for incline decline bench workouts and more.

150 Kg + Load Capacity | Elevate your home workouts with the Foldable Bench, a robust and versatile gym bench for home workout enthusiasts. Constructed with solid reliability, this bench boasts an impressive weight-holding capacity of 150 kg, ensuring a secure and stable foundation for your exercises. Whether it's incline decline bench workouts or lifting heavy weights, this powerhouse of a bench empowers you to work out confidently without compromising safety.
FOLDABLE POWERBENCH :
In the Box -
- Foldable Bench x 1
- Adjustment Knobs x 2

Weight - 12.5 kg

Dimensions (Folded) - 86cm x 35cm x 30cm

Total Back Adjustment Levels - 7

space efficient design
Engineered to fold away completely when not in use, allowing you to pack a real punch in your home gym.
premium build
Forged with heavy-duty, commercial quality steel and with an audacious load capacity of 600 pounds. No pressure.
6 adjustment angles
Equipped with 6 different settings for total versatility, no matter what your angle.
30°, 45°, 60° 90°, flat and decline (-45°).
Frequently Asked Questions
The gym bench has been tried, tested and upgraded through customer feedback and can safely hold upto 200kg weight, however, WE RECOMMEND a maximum of 150kg including your own weight.
Yes, we give a one year warranty on the built quality. However, if you use it properly and take care of the material, it would last way longer
This is the USP of our adjustable bench for home gym. You can easily fold the bench in half and store it in the cupboard, under the sofa or behind a table without it coming to notice or taking any considerable amount of space.
There are two knobs provided with the bench. One for the leg rest stand folding and one for the middle of the bench. When the bench opens and the knob is secured, it locks into a stable position. When the knob is removed and the bench is folded and then the knob is secured again, it is locked in the folded position.