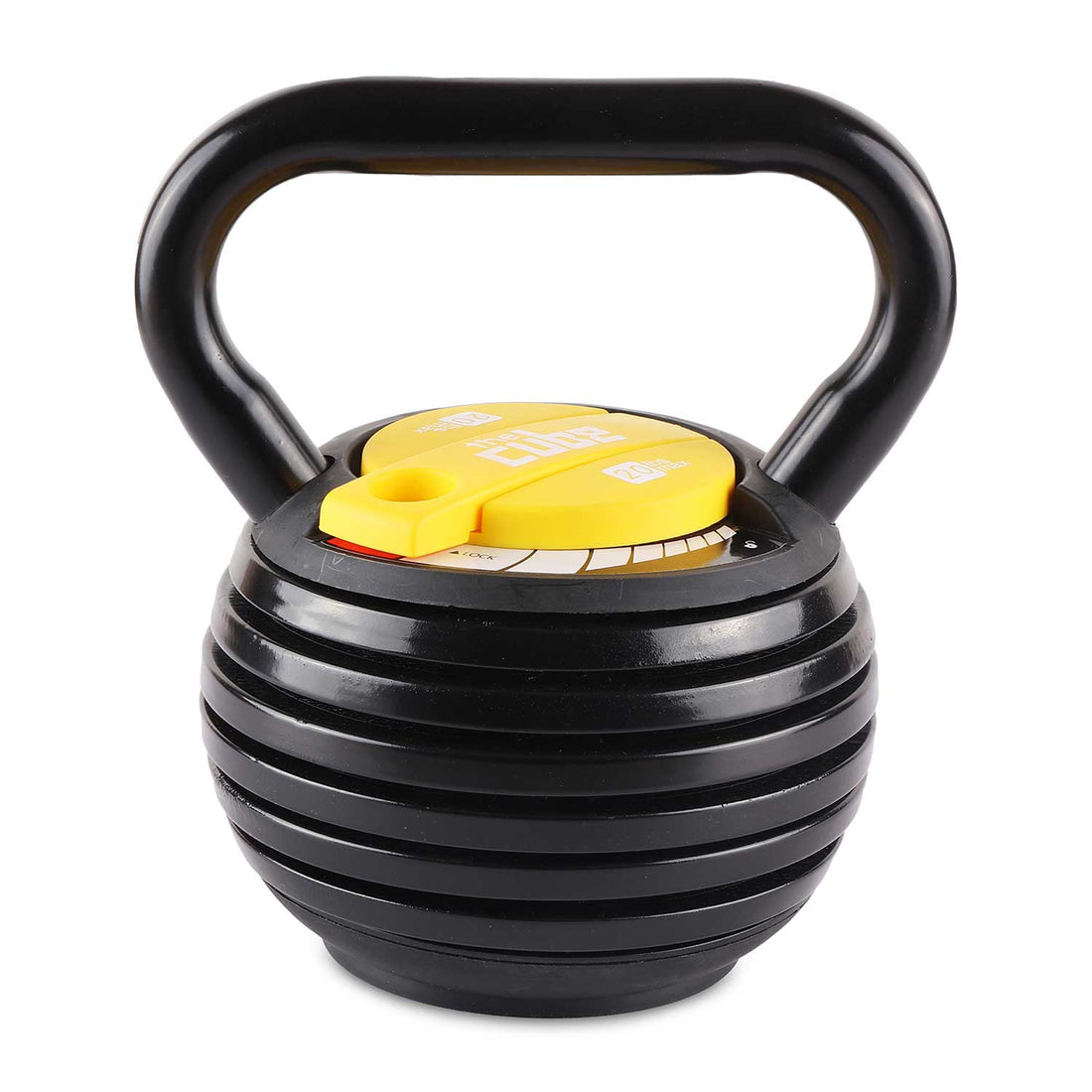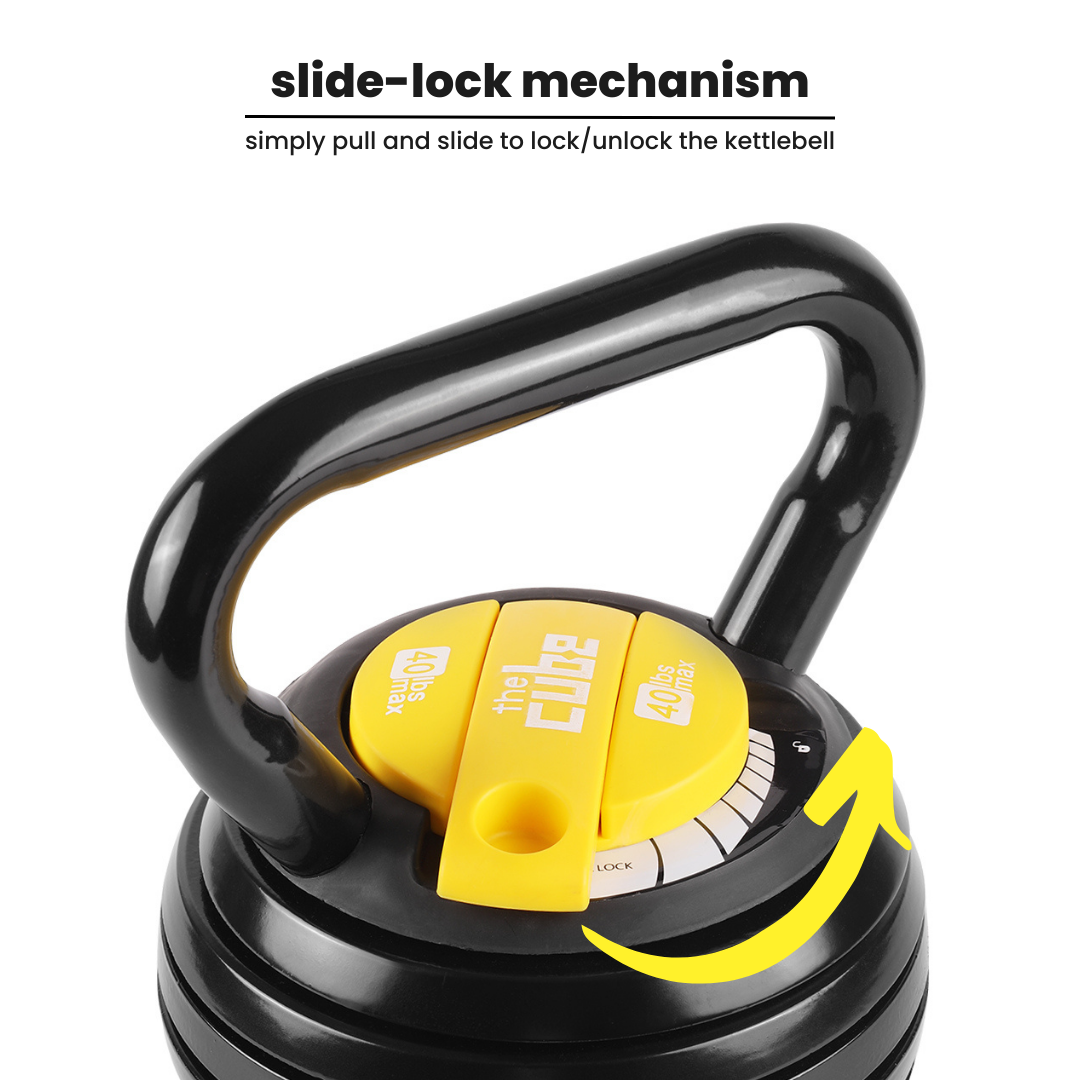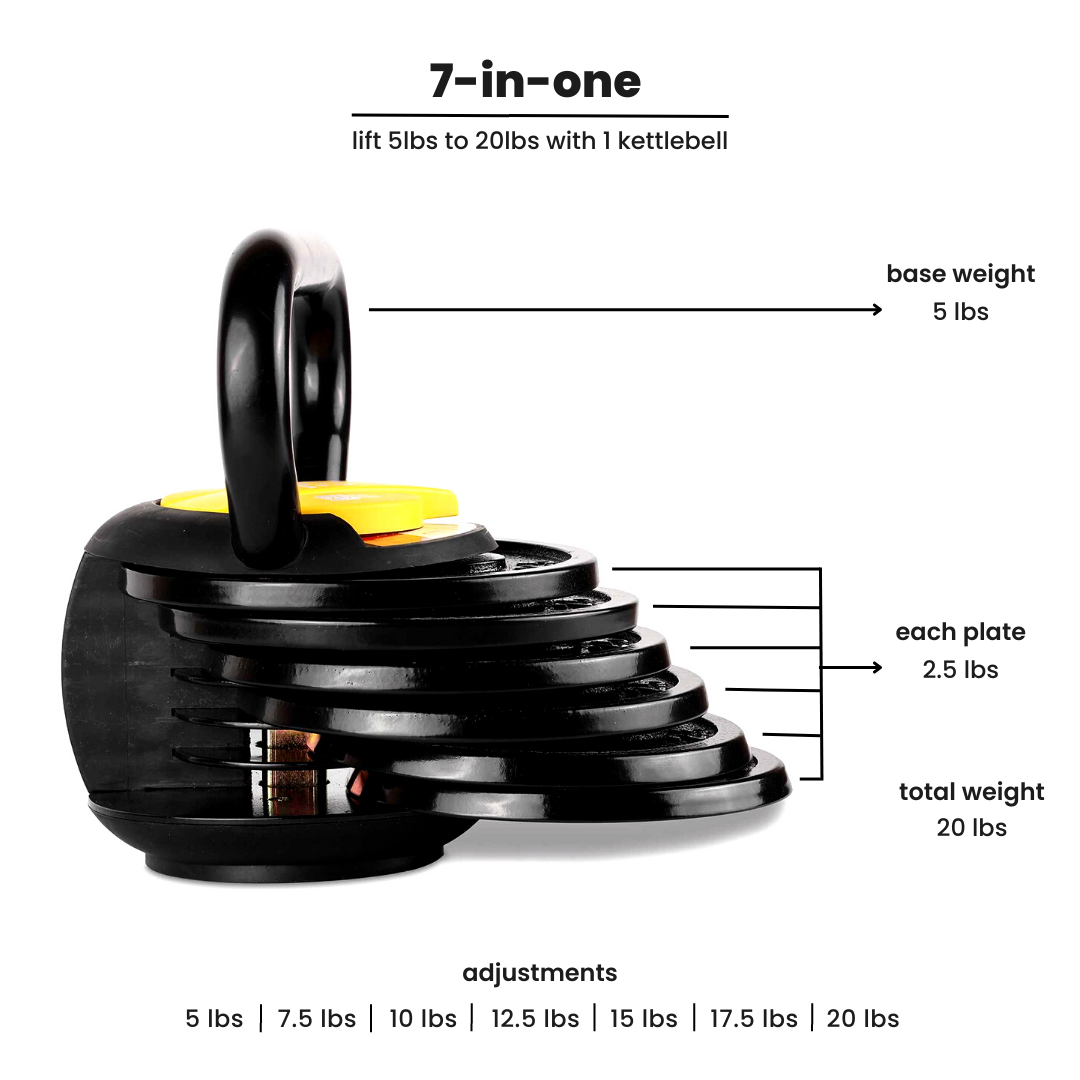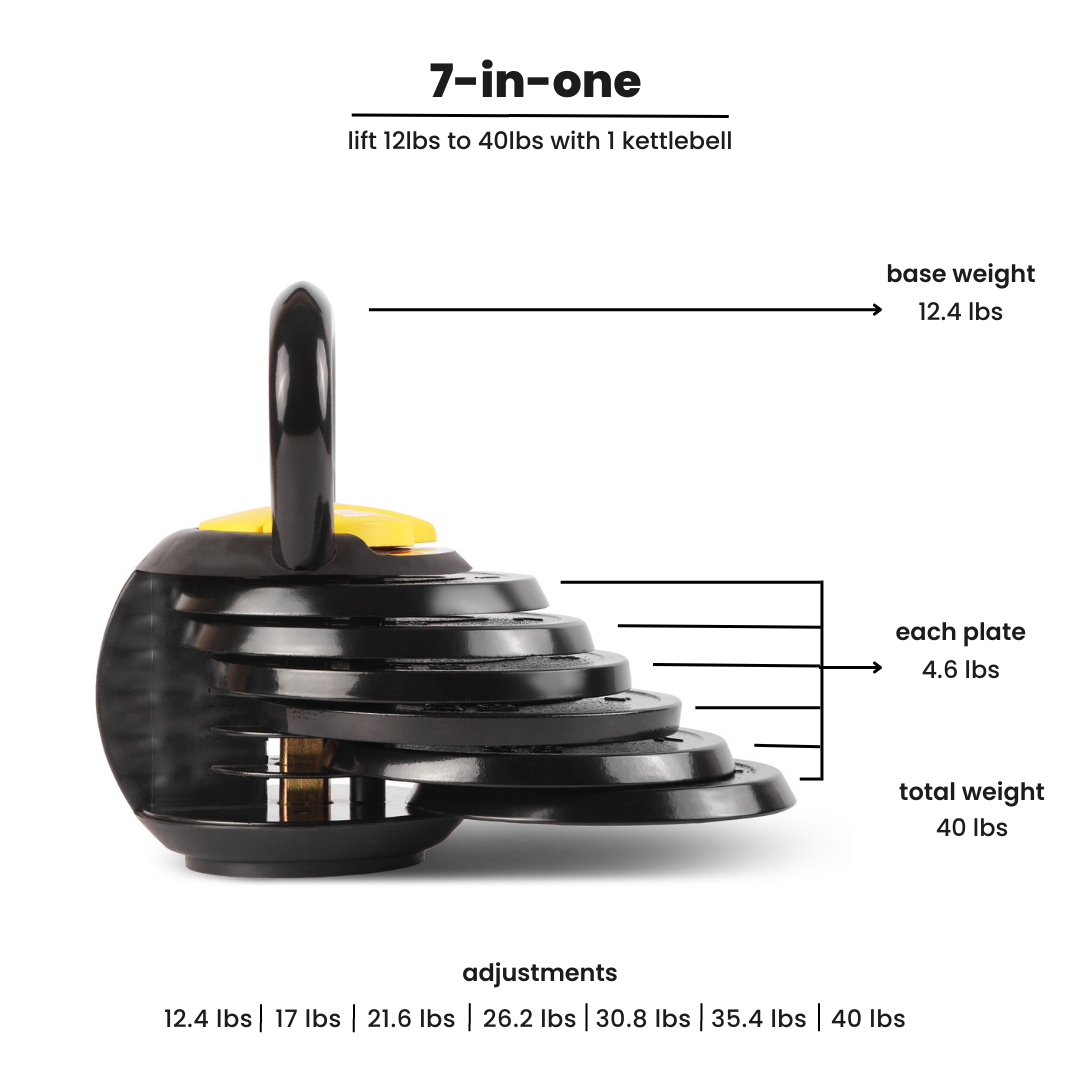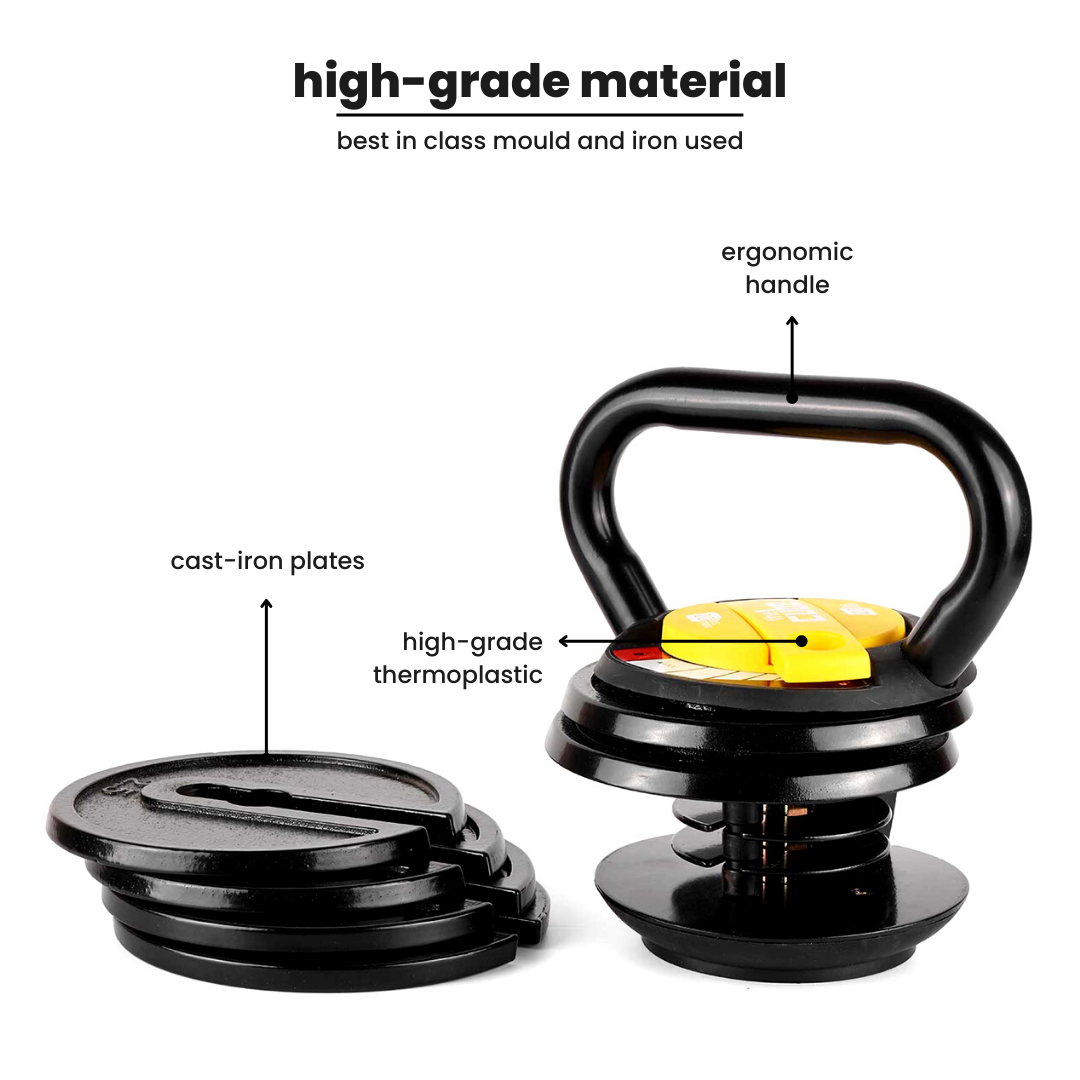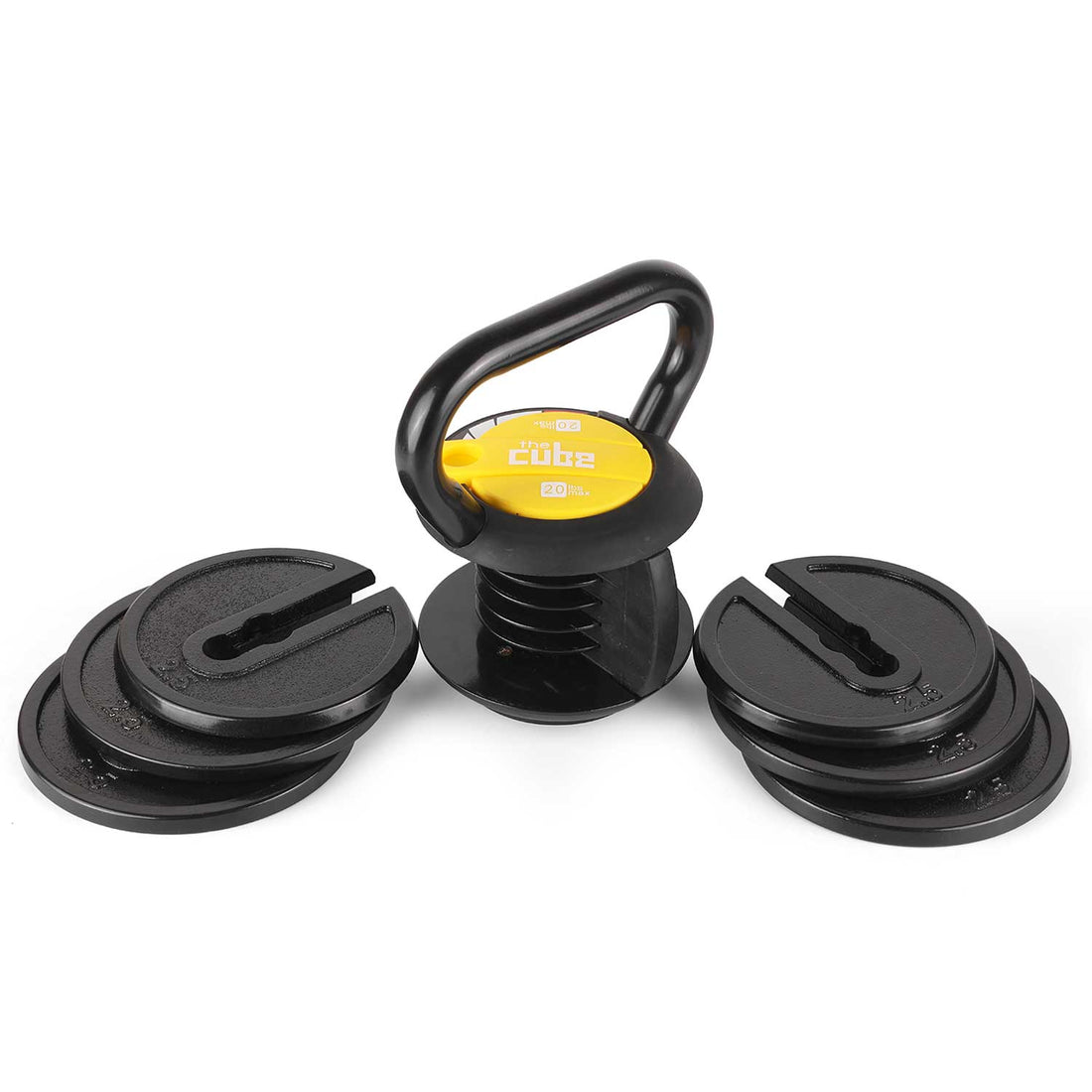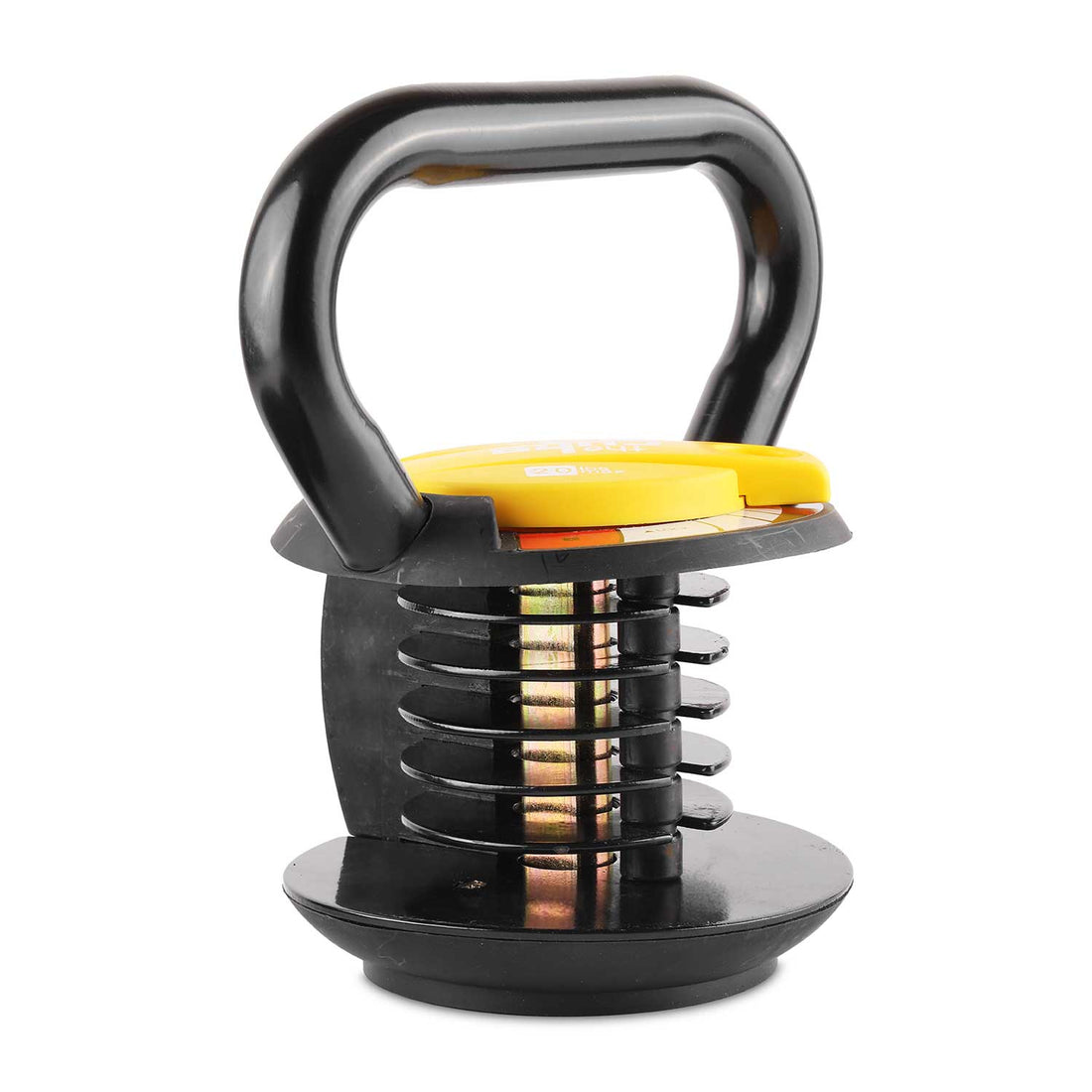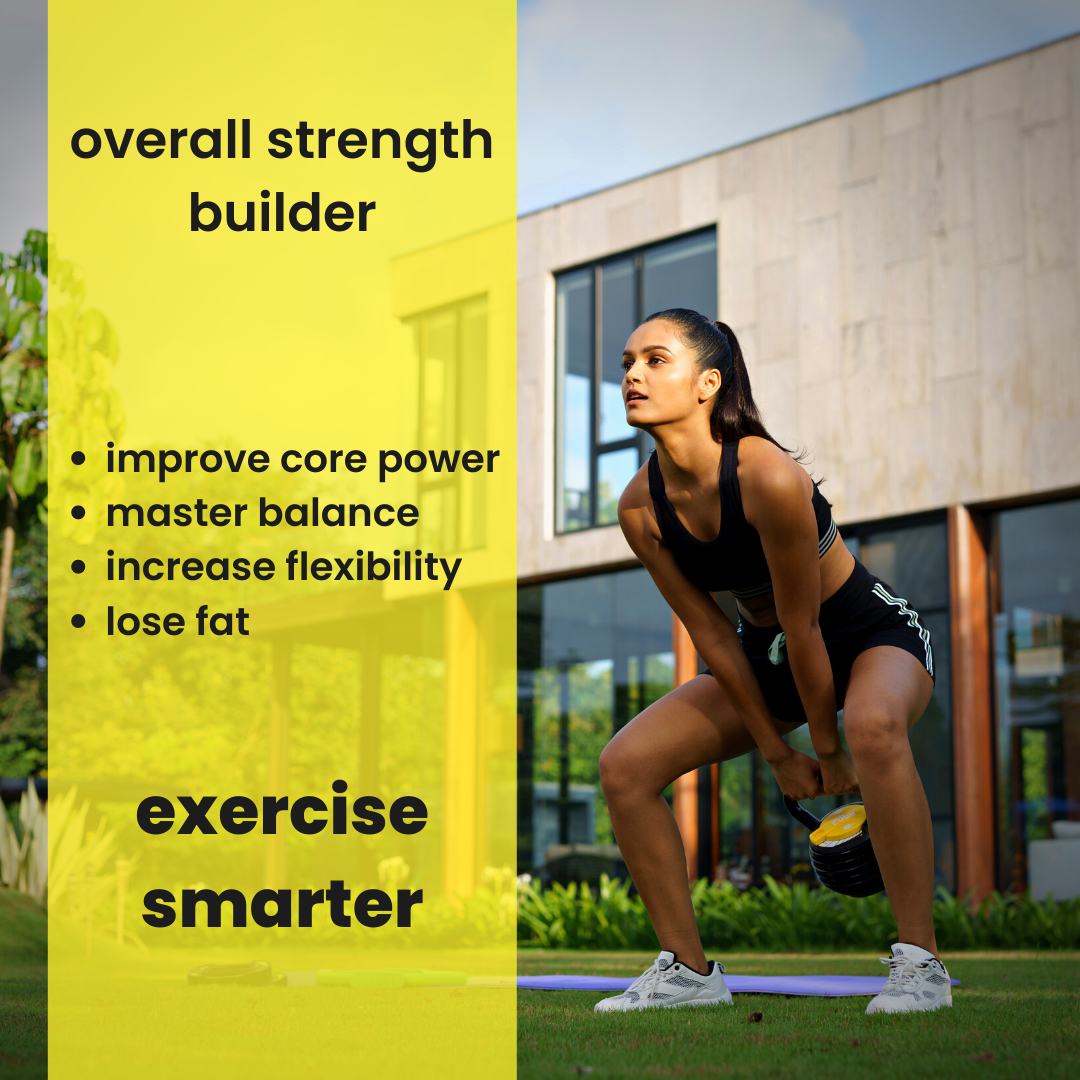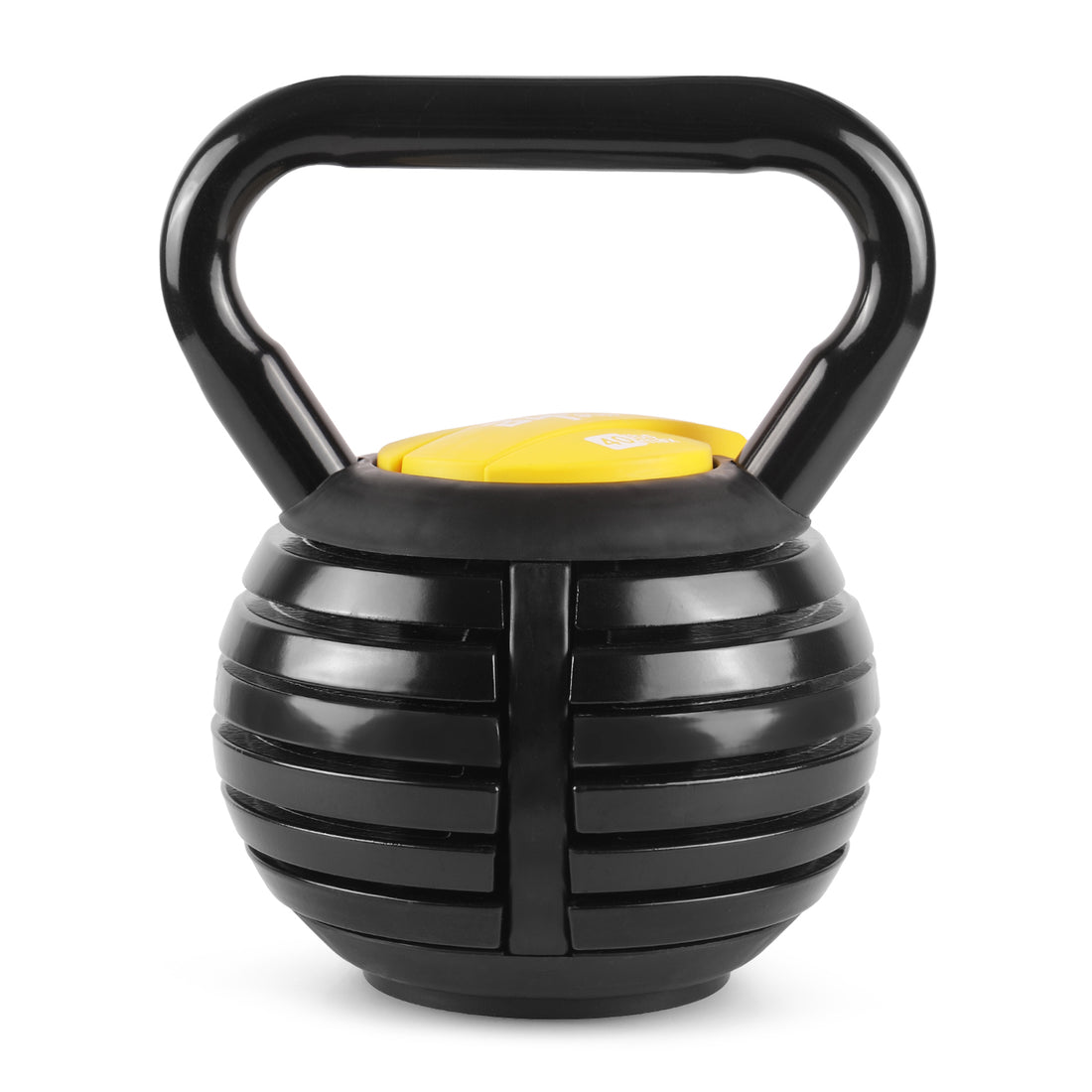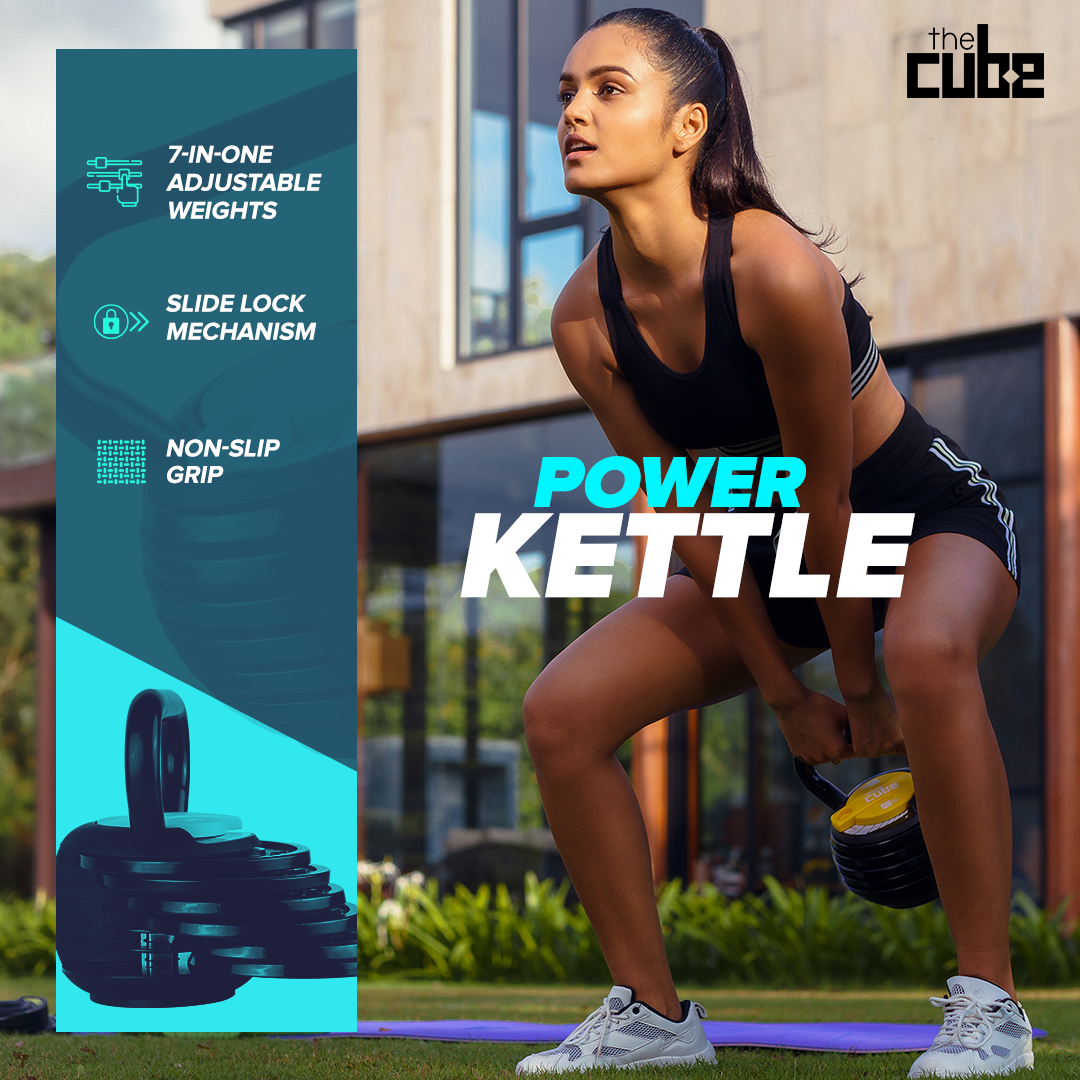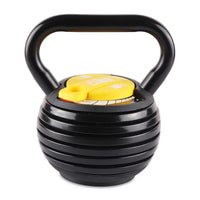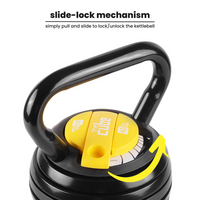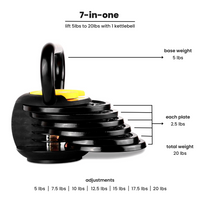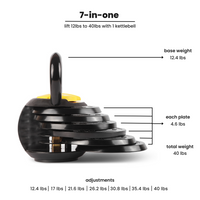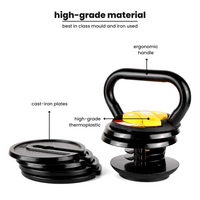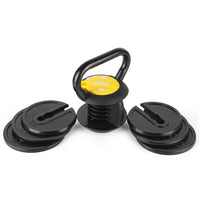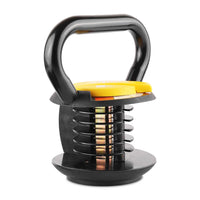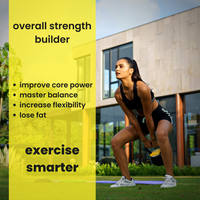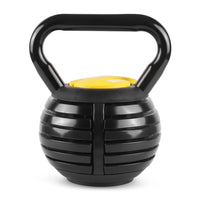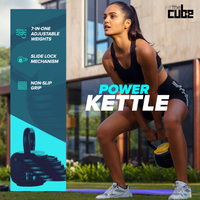 powerkettle | adjustable kettlebell
COD POLICY
These dynamic kettlebells offer you freedom and flexibility in the form of 7 different weight settings. Make them the perfect companion to your daily rituals.
Variant 20lbs -

- Dimensions - 21cm x 22cm x 29cm
- Weight Variations - 7

5lbs < 7.5lbs < 10lbs < 12.5lbs < 15lbs < 17.5lbs < 20lbs

Variant 40lbs -

- Dimensions - 24cm x 22cm x 34cm
- Weight Variations - 7

12.4lbs < 17lbs < 21.6lbs < 26.2lbs < 30.8lbs < 35.4lbs < 40lbs
7-in-one powerkettle
Different weight settings to push yourself from 5 to 20 lbs / 10 to 40 lbs, with a swift and simple dial switch.
slide lock mechanism
The safe and secure slide-lock is designed to keep the weights intact and the worry away.
no-slip grip
Cleverly built with a 2.5" diameter matte handle to ensure a firm hand on things, even with the toughest of exercises.
Frequently Asked Questions
They are shaped like normal adjustable kettlebells. The top portion has a slide lock mechanism. Once you unlock the swinging kettlebell, the weights are free to be pulled out. You can pull out how many ever plates you want to set your desired weight and then lock the kettlebell to start swinging.
An adjustable kettlebell gives you:
- Multiple weight options in 1
- Easier storage
- Aesthetic look in your workout videos
Kettlebell swings have a plethora of benefits, such as improved cardiovascular fitness, strength, and power. They're also a high intensity yet low impact workout that can burn a ton of calories in a short period of time, making them convenient for anyone with a busy schedule.
Kettlebell swings are a full body exercise but focus predominantly on the posterior chain or the muscles running up the back of the body. If you are performing the kettlebell swing correctly then you should feel your buttocks, hamstrings and core muscles working hard.